Global Poker League LA Sunset star, Olivier Busquet, is searching for odds on him successfully applying for and winning, the £1m first prize on the reality tv show Survivor.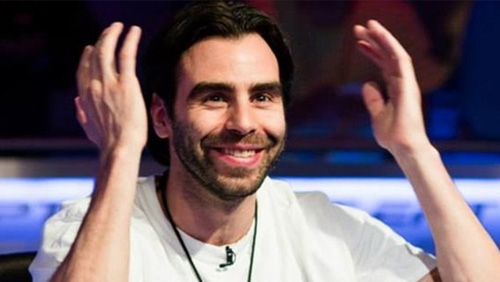 After my divorce, my friends were sure that the end of 15-years of marriage would see me crash headlong into a life of ravenous hedonism. It didn't quite work out like that. There are those that say divorce is one of the most shattering experiences one can endure. I can certainly attest to that. I only had enough strength to turn on the kettle.
Olivier Busquet also knows what it feels like to go through a divorce. Good looking, charming, and a John Cena body to boot, you could forgive Busquet for taking that route into hedonism, but the LA Sunset man has decided to take the path of pain in order find out what kind of man emerges at the other end of the darkest of tunnels.
Earlier this week, Busquet asked his 32.1K Twitter followers if anyone wanted to give him a price to win the gruelling reality TV show Survivor. Apparently, Busquet had received his inspiration after watching Jean-Robert Bellande's experience on the show.
Any big money line setter wanna give me a price to outright win Survivor? Haven't applied, just watched a few seasons.

— Olivier Busquet (@olivierbusquet) June 21, 2016
Takers were short in supply. Christopher Sigman came forward with some sound advice.
@olivierbusquet Buy Vanessa a few drinks, then she'll give you a real good line for a LOT of money — Christopher Sigman (@oboechris) June 21, 2016
Busquet was sniffing around for signs of life without even applying for the show. Both Justin 'Stealthmunk' Schwartz and Jonas 'riverboatking' Entin wanted confirmation as to whether his attempts to get onto the show were part of the deal.
@riverboatking @stealthmunk lose if I don't get on

— Olivier Busquet (@olivierbusquet) June 21, 2016
So, let's get this clear.
The bet on offer is for Olivier Busquet to successfully apply to get on Survivor and then go onto to win the $1m first prize.
Is he about to become the 'hero' of his story once more?
You may remember that in November 2015, Busquet agreed to fight JC Alvarado in a Mixed Martial Arts (MMA) fight despite never having fought anyone in his life or trained in any form of martial arts. And yet despite all the odds Busquet walked into the ring six months later looking like The Rock and turned the little Mexican into the Elephant Man.
If Busquet does want to get onto Survivor, then he should speak to Vanessa Rousso and David Williams' agent. Rousso was described as one of the greatest Big Brother contestants of all time when she finished third in Season 17 of the reality TV show. Williams is currently appearing on the latest season of Masterchef.
What do you think?
What odds would you offer Busqet and what chance do you say he has?
Comments