GiGse 2016 kicks off on April 27-29 and five selected start-ups will highlights innovation trends in the gambling and gaming sector.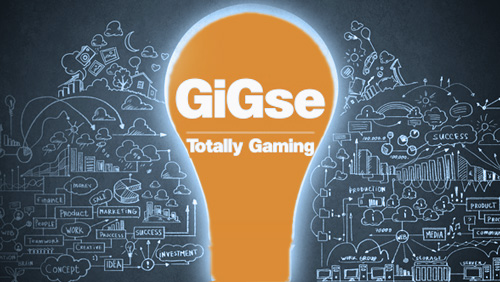 True innovation often comes from start-ups, which is why GamCrowd has once again teamed up with Clarion to give start-ups the opportunity to make their pitch in front of a panel of sought out investors and GIGse's 700 strong crowd from chief executives to marketing experts, sales directors to game designers.
"GiGSE Launchpad always seems to be reflective of the hottest trends in the industry and this certainly holds true for this year's GIGSE Launchpad with two daily fantasy companies, one eSports, one digital data marketing and mobile lottery," Melissa Blau of iGaming Capital and FastFantasy told Becky Liggero of CalvinAyre.com. "We also have fantastic new judges that really know these sectors so their feedback will be really interesting to hear. I am very excited as I don't think this year there any obvious front runners."
The start-ups will be given seven minutes each to pitch in front of investors and audience, to be then quizzed by the judges and subject to the audience vote.
This year's selected start-ups include CrowdLotto, which will present a mobile platform to provide lottery pool management services for 220 million lottery players to increase their chances to win jackpot prizes. While Calice CEO Ben Boeser will show casinos how they can interact with their guests through an innovative connected devices that display targeted real time content.
Fanamana, creator of InGame Fantasy to offer in-play fantasy sports, which brings fan engagement direct to consumers. GameStars CEO Olga Titova will present an automated competitive platform for amateur players of PvP games such as League of Legends and Dota2 to play, enjoy and win in major tournaments with impressive prize pools.
Boom Shakalaka co-founder and CEO Stephen A. Murphy on the other hand will show a real-time sports technology platform where fans can immerse themselves in live events by predicting what's going to happen next.
Launchpad becomes a proven platform for start-ups to seek exposure and potential buyers in the industry. Companies such as such as NumberFire, last year's winner and acquired by FanDuel a few months after their GiGse pitch, 2013 finalist BlueBat Games (acquired by Novomatic) and Imperus (buyer of Diwip and Akamon), described the annual competition as the turning point for their companies.
"I look forward to participating at GiGse again, which was an important milestone in NumberFire's journey in 2015," NumberFire CEO Nik Bonaddio.
For more information about the event, visit the website at www.gigse.com