Global Bet has announced a partnership with EASIT company to produce a revolutionary new Virtual Sports self-service solution to be rolled out across 1,000 Synot locations just in time for Euro 2016.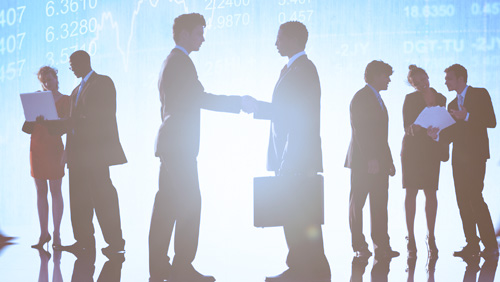 The new multi-year deal, which will expand into a global operation, will offer the full portfolio of Global Bet's Virtual Sports through a custom made cabinet designed exclusively by Synot. The first 1,000 standalone solutions will be showcased by Synot in their Czech and Slovak locations.
The deal will make EASIT and Global Bet Eastern Europe's biggest provider of Virtual Sports Self-Service Betting Terminals and follows the successful delivery of the online product for Slovak operator eTIPOS in recent months.
Announcing the deal, Synot´s Chief Executive, Miroslav Valenta Jr.: "SST's have proved exceptionally popular with customers with over 80% of stakes being placed on football and continuing to increase.
Seeing the significant trend Virtual Sports have gained in recent times, specifically in retail operations, it was the next logical step for us to extend our betting offering with virtuals.
After a detailed market study of all available products, we unanimously voted for Global Bet."
EASIT´s Chief Executive Michal Hybl added:
"In extending this deal with Global Bet we are partnering with a trusted supplier in Virtual Sports, securing a high quality, efficient and innovative product with the potential for further product development such as tablets and expansion into other territories."
Commenting on the deal, Global Bet´s Chief Executive, Daniel Grabher said:
"Global Bet is delighted to be working even more closely with EASIT who we see as a key strategic partner. We have been delighted by the adoption of our retail products across all their businesses, especially with the first customer – Synot Group, one of the biggest and most respected companies in Europe.''
About Global Bet
Global Bet is the biggest independent provider for virtual sports solutions, with an in-house team of renowned expert developers and award winning 3d artists. With customers in Europe, Asia, Africa and the Americas Global Bet provides a fully customised Virtual Sports portfolio of more than 15 sports and number games.
About EASIT
EASIT is a leading Czech company focused on software Solutions for Betting and Gaming. Products that we develop cover most of the current lottery operated areas in the online space and the regional branch networks. Our performance driven online platform offers a wide selection of products including Sports betting, Casino, Poker and Lottery. We have a great understanding in digital markets, as well as providing some of the best performing betting machines on the market.
EASIT solution ensures full advantage of complex modern products, also offering unique tailor-made product customization, managing of the licensing and certification process by local authorities, assistance in establishment online gaming websites, hosting or even consultancy, affiliate program, marketing and supervision of operation.
About Synot Group
The SYNOT Group is an international, respected structure of companies operating in 13 countries worldwide and employing approximately 3 000 people. In terms of their business activities, individual companies operate in several sectors, particularly gaming industry, IT sector, online solutions and support of startup projects.
The dominant sector for the SYNOT group companies in many global destinations is the gaming industry and supply of state-of the-art IT technology, software solutions, and gaming devices. In the sector, individual companies have at their disposal top international knowhow, not only in the area of technology and business, but also in the area of legislation, finance, and marketing. At the same time, they cooperate with leading global suppliers. Individual companies of the SYNOT group operate in, for example, the Czech Republic, Slovakia, Spain, Greek, Poland, Latvia, Albania, Kosovo, and many other countries of Europe, North Africa and Asia, with expansion planned to other countries and continents.