Monday, 14th March – NetEnt, the leading digital casino entertainment company, today kicks off five days of ideas and inspiration with the launch of NetEnt Innovation Week 2016.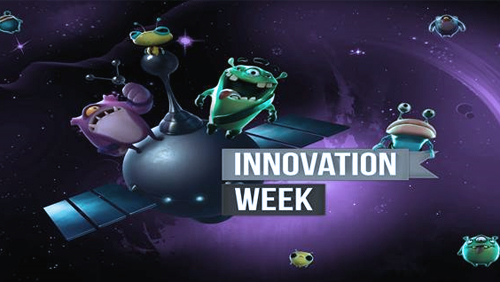 The week aims to unearth new products and platform developments, as well as give NetEnt employees the chance to broaden their workplace horizons through seminars and workshops, along with health and fitness initiatives.
Plus, following previous years' successes, the doors to the 'NetEnt Den' will be reopened, giving employees a chance to pitch their product ideas at senior figures including CEO Per Eriksson and board member Pontus Lindwall.
As part of the innovation drive, Netent invited eminent Stockholm School of Economics professor Micael Dahlén to their offices to stimulate the grey cells with a presentation on creativity and the importance of having fun at work to spark innovation.
Simon Hammon, Chief Product Officer of NetEnt, comments: "It's important for innovative companies such as ours to take a step back from our projects and look at the overall picture of the company. NetEnt encourages its employees to be creative, and this week we'll be looking to bring those exciting new ideas to the fore, as well as having some fun along the way."

About NetEnt
NetEnt AB (publ) is a leading digital entertainment company, providing premium gaming solutions to the world's most successful online casino operators. Since its inception in 1996, NetEnt has been a true pioneer in driving the market with thrilling games powered by their cutting-edge platform. With innovation at its core, NetEnt is committed to helping customers stay ahead of the competition. NetEnt is listed on Nasdaq Stockholm (NET-B), employs 750 people and has offices in Stockholm, Malta, Kiev, Gothenburg, Krakow, New Jersy and Gibraltar. www.netent.com