Fewer VIPs rolling into casinos in Macau means less money for Steve Wynn.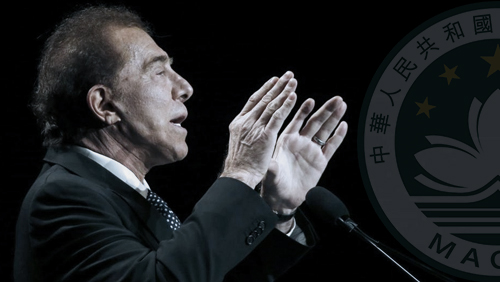 A recent filing with the U.S. Securities and Exchange Commission indicated that the Wynn Resorts founder and chief executive officer's compensation dropped by at least 18 percent to $207 million in 2015, compared to the $254 million Wynn got two years ago.
According to the filing, the board cut Wynn's incentive payout after the casino company's adjusted earnings before interest, taxes, depreciation and amortization fell by at least a third last year.
Wynn's annual incentive payout totaled to $17.5 million, and it was paid half in cash and the other half in shares due to the company's financial status and the "competitive landscape of the labor market." The billionaire businessman previously said that part of his incentive is tied to the soon-to-open Wynn Palace casino in Cotai.
In addition, Wynn—who has a net worth of $2.1 billion, according to Bloomberg—also saw his salary cut from $4 million in 2014 to $2.5 million last year.
Last month, Wynn Resorts reported that its overall revenue in the last quarter of 2015 dropped nearly 17 percent to $947 million, while full-year revenue was down 25 percent to under $4.1 billion. The casino's fourth quarter profit also fell 20 percent to $87.2 million while the full-year figure fell from $731.5 million down to $195.3 million.
The Las Vegas-based casino operator cited Macau as the millstone that dragged its whole operations down. Macau revenue was off 27 percent in Q4 while adjusted earnings fell one-third. In addition, turnover at Wynn Macau's VIP tables also dropped 37 percent while mass market tables were down 11 percent and slots handle slipped 4.7 percent.
The 74-year-old Wynn Resorts chairman shelled out $31.86 million back in January to buy more than half a million of his company's shares on the open market. The billionaire now holds more than 11 million shares in the casino company.
Comments