Junket operator Neptune Group continued its "spectacular" downward slide through the end of 2015, posting a net loss of HKD257 million (US$33.1 million) for the second half of the past year.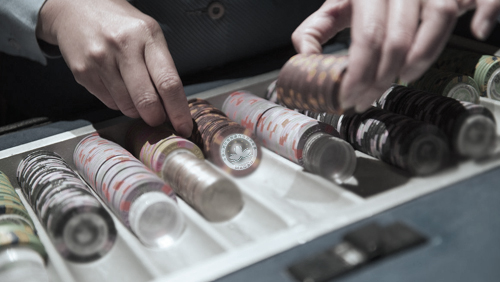 In a filing with the Hong Kong Stock Exchange on Monday, the VIP gambling operator said its financial performance for the last six months of 2015 was "negatively impacted by an impairment loss on intangible assets of HKD277.3 million."
In addition, revenue from commissions on VIP room rolling chip turnover went down by 53 percent to HKD 133 million compared to the HKD 284 million posted in the same period in 2014.
The Macau junket operator chalked up the decline to the continued slump in Macau's VIP gaming sector. Data from the city state's casino regulator, Gaming Inspection and Coordination Bureau (DICJ), indicated that the market wide gross gaming revenue from VIP baccarat spiraled down by 36.9 percent year-on-year in the second half of 2015. Baccarat is considered to be Macau's main gauge for VIP gaming segment.
Neptune didn't disclose the number of its VIP gaming tables or the total number of VIP rooms promoted by its associates in its latest filing. However, the junket operator stated back in June that its operations involved a total of 73 tables.
"None of our VIP junket operators are collectively clear on when their situation are going to evolve as business was sluggish and overall macro economy feel restive on the surface, tense beneath," Neptune said in a statement.
The "seismic change" in the VIP sector has prompted Neptune to diversify its business portfolio with an eye on new opportunities in money lending and property investment, especially since the city state is also experiencing a decline in real estate prices.
"Looking forward, the group will keep on its business diversification strategy and boost the development of each of its operations with a view to maintain low risk while securing stable returns and sufficient capital for the group's future business development," Neptune said.