2016 World Series of Poker will feature a team event according to their president Gregory Chochon, and dealer auditions will begin in March.
It seems the World Series of Poker (WSOP) will be taking a leaf out of the Global Poker League's (GPL) playbook according to an article published over at PartTimePoker.com.
According to respected scribe Steve Ruddock, the announcement was made by Gregory Chochon, director of the World Series of Poker (WSOP), when appearing as a guest on a French radio show: The RMC Poker Show.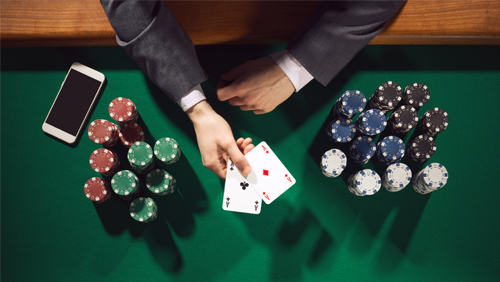 Without making an ass out of me and you I am going to go out on a limb and say Chochon was suffering from premature ejaculation of the verbal kind. This is not the way that the greatest poker festival in the world releases news of this nature.
Ruddock wrote that details were sketchy but it appeared 'the tournament will feature teams of two and four players.' The cost would be $1,000 per head, and the winners would be awarded a WSOP bracelet each.
Team events featured in the WSOP schedule between 1973 & 1983, but an absence of three decades tells you that it hasn't been a format that organisers believed players would want.
Things are changing.
The development and growth of the GPL has gotten most people within the poker community a tad excited. Even those criticising the thing must be wondering how things will pan out. Caesars Entertainment will have their fingers on the pulse of eSports growth like the rest of the online poker community has.
I reached out to the WSOP for comment, but lips were sealed. This is what GPL founder Alex Dreyfus had to say about the announcement:
"While I can't play GPL, I'm happy that WSOP will allow me to play their team format. It will help promote a new level or layer of competition, bring much more fun on the floor. It validates as well our choice of supporting a team format, by having the WSOP – world window of poker – to promote that format. I'm really excited and yes, i'll play it as will the GPL teams."
'As well as the GPL teams.'
Things are about to get very interesting indeed.
WSOP dealer Auditions to Begin in March
There are many ways to be involved in the WSOP, and one of them is to become a dealer. It's a tough gig, hours are long, I have no idea what the pay will be, but you do get the opportunity to watch the most famous poker players in the planet do their thingaling.
A few weeks ago, we brought you the news that the European Poker Tour (EPT) were taking their auditions on the road. The WSOP have followed suit.
"We wanted to create an opportunity for folks who live outside of the Western United States region the option to audition at a location in closer proximity to where they reside," said Jack Effel, Vice President and Tournament Director of the World Series of Poker.
Auditions are scheduled as follows:
• March 7-8 in Tunica
• March 14-15 at Hammond
• April 4-5 in Baltimore
• April 11-12 at New Orleans
The man you will have to please will be WSOP Dealer Manager Kim Smith.
There will also be a series of auditions held at the Rio in Las Vegas every Tuesday, Wednesday and Thursday beginning February 16 and running until the end of April.
Please don't turn up and hope to be seen.
All sessions will be by appointment only and follow this link to submit your application.