Lee Davy catches up with Unibet Poker's marketing manager, David Pomroy, to talk about the success of the inaugural Unibet UK Poker Tour Main Event in Brighton, the future of the series and much more.

Find something you love and spend your whole life doing it.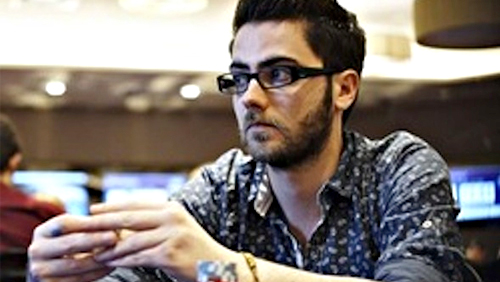 It's a simple formula for success, but one that delivers a slight problem for David Pomroy, Marketing Manager, Unibet Poker.
"My job is to help grow the Unibet brand; to make people aware that we exist, especially in places where we are not that big – such as the UK." Said Pomroy.
We are having a chat during a break in the early action at the Unibet UK Poker Tour's opening event at the Rendezvous Casino in Brighton. The classy venue is buzzing. Everyone is enjoying themselves. Pomroy, an exceptional player himself, is having mixed feelings.
"Sitting here for eight hours hearing chips being riffled and not being able to play is tough. It comes with the territory. It wouldn't look good if a member of Unibet went and won the thing now would it?" Said Pomroy. "Everyone at Unibet Poker is trying to create something special. I think we do a good job. That's why it's much tougher not to be able to play."
It's a great tournament. There is a 25,000 starting stack, 45-minute blind levels, and you can even re-enter should you bust.
"We get a lot of feedback from players," Said Pomroy. "We have a thread on 2+2 where we get a lot of feedback. We speak to people at events like this. We ask them if they would do anything different? If the structure is ok? Whether they would like to see any new features both online and live? Within the team itself, we have a lot of playing experience, and that helps."
Four ladies were playing at my table. I looked around and saw the same blend around the tournament area. I asked Pomroy if this was something that Unibet deliberately worked on?
"It's not something we consciously focus on. Other sites have ladies tournaments; we don't do that. It happens naturally. Even online we have a 14-15% female player base. I honestly have no idea how we attract them. I have female friends who play poker. The feedback is the first time they play it's quite intimidating. At the Unibet Open, we are trying to make everything more relaxed, and the atmosphere is a lot friendlier and therefore not as intimidating. This is the first of our UK events. We would like to create the same environment in this tour."
A friend of mine traveled to the event from Cardiff didn't read the fine print and was refused a second re-entry. I wondered how Pomroy and his team were handling feedback?
"As this is the first one, this is the test. We may change the structure and starting times, and tweak the re-entry issue. We didn't want a lot of re-entries because it's unfair to satellite qualifiers who only have one bullet. We're doing this with Caesars and the whole things has been ridiculously smooth so far."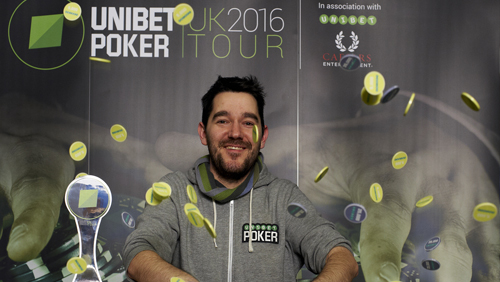 So is the UK Poker Tour a one season trial, or is there a deeper commitment here?
"At the moment, these first five events will definitely happen. I will be very disappointed if this doesn't become a permanent fixture every year. We are talking to Caesars about having Day 1s across multiple venues, so rather than going to Brighton and then Nottingham a few weeks later we will have Day 1's in each city to build a bigger prize pool, and you don't have to travel halfway across the country and not cash. Then make sure everyone makes the money before going to a more central location for Day 2."
And what about rolling out local tours in other parts of the world?
"This was originally going to be a mini Unibet Open that moves throughout Europe, but because it's the first time we are doing it we decided to focus on one country. We have spoken about doing it in Denmark and some other countries. We could also possibly do Day 1's in different countries and then bring everyone together in a single country for Day 2."
The inaugural £220 buy-in Unibet UK Poker Tour Main Event in Brighton attracted 245 entrants. Local player Curtis Lambert won the £11,000 first prize, and a €2,000 Unibet Open London package.
The next Unibet UK Poker Tour event takes place in the Alae Casino in Nottingham 15-17 April.