Online betting operator Unibet hit another all-time record for the fourth quarter, boosting its whole year results for 2015.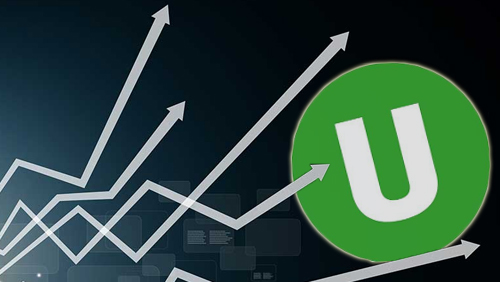 Gross winnings revenue in the three months ending Dec. 30 jumped 57% to £111 million and the company's strong year-end finish increased its 2015 revenue 13% to £354.1 million.
Profit after tax amounted to £19.4 million for the 4th quarter and £69.7 million for the full year.
Gross winnings revenue for sports betting, casino and games, and poker reached £51 million, £53.8 million and £2.2 million respectively for the quarter. For the whole year, gross winnings revenue for sports betting increased to £161.2 million, while casino games reached £171.6 million. Poker tumbled from £8.4 million in 2014 to £7.6 million this year.
During the quarter, the company was able to integrate the performance of acquired assets Stan James Online and iGame Group, which contributed a combined £13 million in corporate revenues and £2.7 million earnings before interest, taxes depreciation and amortization (EBITDA).
Performance wws driven by a surge in active customers, reaching more than 921,000, of which 156,208 were customers of the businesses acquired in 2015. Unibet CEO Henrik Tjärnström said that this year's strong performance was proof of the company's effective growth and expansion strategy.
"We have delivered a market-leading revenue growth in the fourth quarter of 2015, generating a 43 per cent increase in gross winnings revenue as reported in GBP compared with the same period in 2014, 57 per cent in constant currencies. The organic growth in Unibet and Maria was 26 per cent as reported in GBP (40 per cent excluding the effect of changes in currency translation rates)," said Tjärnström. "The focus on scalability across the Group has enabled us to deliver a new all-time high in underlying EBITDA for the quarter of GBP 27.1 million, up 47 per cent in GBP. Mobile was 56 per cent of gross winnings revenue compared with 51 percent in the third quarter."
"The acquisitions have also accelerated the transformation of our business and locally-regulated revenues are now 34.3 per cent of gross winnings revenue compared with 28.4 per cent in the third quarter of 2015. The UK, the world's largest locally-regulated gambling market, is now our largest locally-regulated market."
Prior to releasing its financials, Unibet announced the launch of the overhauled version of its Maria gaming brand, which will shift its emphasis from online bingo to casino games. The launch will take place in three phases. The site went live on February 8 in Estonia then it will be launched in the UK on Feb 15 and Denmark, Finland, the Netherlands, Norway and Sweden a day after.
The company's annual general meeting will held on May 17, 2016 at Stockholm.
Comments