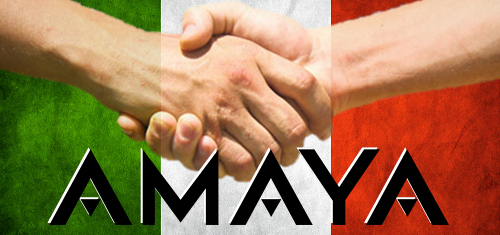 Canadian online gambling operator Amaya Gaming has settled an Italian back-tax dispute related to its flagship PokerStars brand.
On Wednesday, Amaya announced that it had agreed to pay Italian tax authorities €5.9m to resolve the dispute, which involved Stars' operations in Italy between 2009 and 2014.
The tax claim first surfaced in March 2015, when Italy's Guardia di Finanza accused PokerStars' parent company Rational Group of using subsidiaries to "willfully erode" the company's Italian tax obligations. The taxman estimated that the ruse – which involved assigning Stars' Italian revenues to other Rational subsidiaries in jurisdictions with lower tax rates – had tried to dodge obligations on €300m in revenue, on which €85m tax was owed.
Amaya says the payment, which includes all amounts owed to Italian authorities for the period in question, officially closes the matter, and Amaya doesn't face any additional tax liabilities for the 2014 tax year.
The entire value of the settlement, including related expenses, was paid from an escrow fund established when Amaya acquired the Rational Group from its former owners Isai and Mark Scheinberg in 2014.
Unfortunately, there is no such fund set up to handle Amaya's Kentucky conundrum. In November, a Kentucky judge ordered Amaya/Stars to pay $290m for operating in the state without a local license. Shortly before Christmas, the same judge trebled those damages. Amaya has vowed to fight the ruling and, should it lose, to compel the Scheinbergs to foot the bill.
The Italian settlement was welcome news for investors, who have watched Amaya's share price nose dive since the company cut its full year earnings forecast while announcing its Q3 report card. Since Nov 9, 2015, Amaya's shares have fallen from C$31.23 to C$15.96 as of Tuesday's close but the shares were up (briefly, at least) in early Wednesday trading.
Comments