Former Full Tilt Poker pro, Phil Gordon, sees his startup Chatbox secure a further $2.1m in funding to add to the $2.35m acquired in 2014.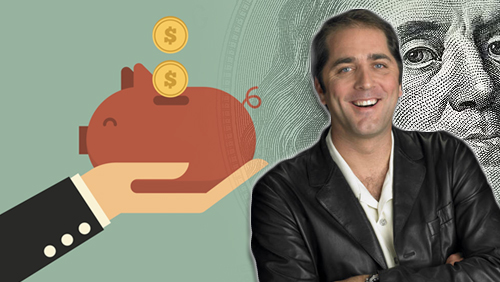 Former professional poker player, Phil Gordon, is making tech headlines after his start-up Chatbox successfully raised $2.1m in funding through a variety of high-profile investors.
It's the second time the tech company has gone cap in hand to the money men and women of the world. In 2014, they raised $2.35m in seed funding with the likes of former Yahoo Prez Sue Decker, marijuana rights activist and angel investor Scott Banister and Vocus founder Rick Rudman all putting their hands into their pockets. According to an article in Geekwire, some of those same names have cooked up another cash casserole.
Gordon was one of the first people to get on board the Full Tilt Poker pro gravy train. It's interesting to see that relationship bearing fruit within the vital organs of Chatbox. Former Full Tilt Poker engineers Aaron David, Scott Fortin and Jason Spencer all work for Gordon's new company. Forner LivingSocial Chief Revenue Officer (CRO), Doug Miller, has been appointed to the position of Chief Executive Officer (CEO). Chatbox currently employs 14 people.
The Seattle-based start-up works on the premise that human beings would like to process customer transactions at a much faster, and personal rate than they currently do. Despite advancements in smartphone technology, the simple SMS is still many people's preferred way of interacting.
Chatbox wants to take advantage of this truth by linking businesses and their customers via a text-based messaging system. Chatbox works with the likes of Twitter to move conversations to the more secure and private setting of their network. There are also Dropbox type features such as easy transfer of files, photos and other electronic paraphernalia.
So pleased to report that my startup @chatbox has raised an additional $2.1m in capital (and we're hiring!) https://t.co/hrJuX6hJlw

— Phil Gordon (@PhilNoLimits) December 18, 2015
Gordon has over $2.7m in live tournament earnings, although he hasn't racked up a live cash since making the quarterfinals of the now defunct NBC National Heads-Up Championship in 2011.