Beta version for the Oculus Rift DK2 is now live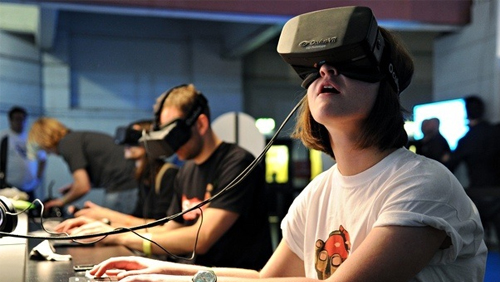 San Francisco, CA- Casino VR, a company that wants to merge the real life casino experience with online gaming, launched last Friday its beta version, a free to play multiplayer poker game for the Oculus Rift DK2. The game features a stunning casino with 6 poker tables, where people can join at any time and play against each other. Through virtual reality people are completely immersed into this environment. Additionally, users can talk to each other at the poker table. More than that, the real life movements of the players are translated into the game. As you look towards your friends or look down at your cards, other players can exactly see your movements just as in real life. People can use these social cues and try to find out whether somebody is bluffing.
The game can be downloaded on the website www.casino-vr.com. Soon poker nights and tournaments will be announced and the game will be available on other platforms such as the Samsung Gear VR.
About Casino VR
Based in Switzerland, Casino VR aims to bring the real poker and casino experience to everyone's home. Founded in 2014, it wants to make people feel and act as if they were in a real casino. In October 2015 at EiG Berlin, Casino VR was awarded as the startup of the year in the gaming industry, winning the Startup Launchpad competition.