Billionaire Carl Icahn wants to get rid of the mothballed Fontainebleau Las Vegas.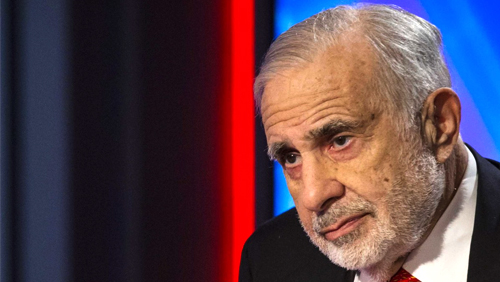 The investor told The Wall Street Journal he has hired CBRE Group Inc. to market the 3,889-room casino resort, which sits unfinished at the north end of the Strip.
Icahn bought the property out of bankruptcy in 2010 for an estimated $150 million, and CBRE expects to sell Fontainebleau for about $650 million, according to the report.
The casino resort was already 70 percent complete when it filed for bankruptcy protection in 2009 after its lenders cut off $800 million in funding. At the time, Fontainebleau had a construction budget of $3 billion.
Icahn is known as an activist and an active casino investor. Aside from Fontainebleau, the businessman realized a gain of an estimated $1 billion after selling the Stratosphere property in Las Vegas, and about $1.3 billion from the sale of several smaller casinos.
The casino investor believes Las Vegas still has "a fair amount of room to run," but he admitted that he'd rather find a buyer for the properties he has acquired than "take the time and energy to build it out."
The unfinished resort, which has been considered an eyesore on the Strip, has been undergoing a bit of a makeover.
Early this month, Clark County commissioners ordered Icahn to cover up the rusty side of Fontainebleau. According to the Las Vegas Review-Journal, the building was 68 stories high, but the worst-looking parts were close to the ground, so local officials agreed to an "exterior aesthetic upgrade," which include a cover-up of combined paint and fabric from the ground up to 100 feet.
The Fontainebleau was a project of Miami developer Jeffrey Soffer, who wanted the property to be an offshoot of the Fontainebleau resort in Miami. Soffer had already invested $2 billion in the development, but the project ran out of money during the financial crisis.
Aside from the Fontainebleau, Icahn also acquired Sands Atlantic City out of bankruptcy in 2000. He sold the property and some adjacent developments for $275 million in 2006.
Comments