Last year, CalvinAyre.com invited idea-rich but cash-poor entrepreneurs to contact us with details of their plans to develop the gambling industry's next big thing. That invitation led to our popular Innovation in iGaming Profiles series, and just like those innovators, we're now looking to take things to the next level.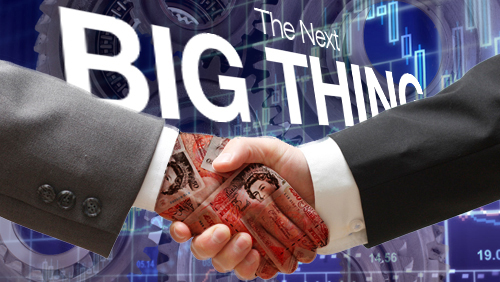 CalvinAyre.com is once again inviting idea men (and women) who have a burning desire to remake the iGaming landscape to let us know what they're up to. But this time around we're also extending the invitation to money men (and women) who have a burning desire to invest in projects that have the potential to shake up the iGaming world.
Innovators who submit their proposals could find themselves profiled on CalvinAyre.com. Investors on the hunt for new ideas can get a sneak peak at projects the rest of the industry doesn't yet know exist. CalvinAyre.com gets the satisfaction of playing matchmaker and furthering the development of this industry we all love. Win. Win. Win.
Seriously, what are you waiting for?