12 October 2015 – Manila, Phillippines – XIN Gaming, the innovative slot game provider, today announced it had signed a partnership agreement with Asia Gaming, a leading gaming solution provider in Asia. According to the terms of the agreement, XIN Gaming will now distribute its fabulous range of slot games to Asia Gaming and its operators.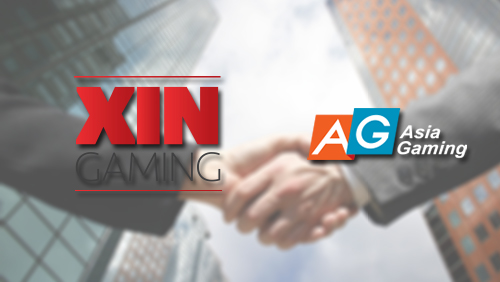 Asia Gaming is one of the largest platform and game providers on the Asian market and its casino games are renowned for delivering an interactive and authentic gaming experience to players. Apart from offering a variety of live casino games, Asia Gaming also provides poker, slot games and P2P 3D games to international markets.
Sky, chief executive of Asia Gaming, said: "We are very selective when it comes to choosing third-party providers. XIN Gaming has a thorough understanding of how to develop slot games that we believe our players in Asia will trust and be fond of it. This is a very important partnership that will further strengthen Asia Gaming's position within the Asian market, as well as the international one. We are very excited to add their quality games for our players to enjoy and, as a result, maximising every opportunity for our operators."
Mathias Larsson, Chief Executive of XIN Gaming, said: "We are very happy to have signed this distribution agreement with Asia Gaming. Just as us, they strive to deliver high quality products. We are confident this agreement will turn XIN Gaming into one of the largest slot game providers in the Asia region".
For further information, please contact:
XIN Gaming
Mathias Larsson, Managing Director
Mobile +852 9723 6259
eMail: mathias@xingaming.com
Asia Gaming
Sky, Managing Director
Tel: +63 2 621 6596
eMail: sky.s@asia-gaming.com
About XIN Gaming
XIN Gaming is a premium, global B2B supplier of digitally distributed casino systems and games. Their game designs target specific markets. This approach makes sure that the operators can deliver a global portfolio with local look & feel. The founders of XIN Gaming have a long and genuine experience in the world of gaming. All games are built with loads of passion and superior technology. XIN Gaming offers online slot games and online table games. For more information, visit xingaming.com.
About Asia Gaming
Asia Gaming is a leading provider of online gaming solutions in Asia. It is committed to giving players an interactive gaming experience which can be played anytime with real dealers streamed live from its casino. It has extended its portfolio with quality P2P poker, multiplayer slot and P2P 3D games for international markets. By utilising cutting edge technology and innovative ideas, it has developed "Pre-dealing Six Cards", "Interactive Bid Baccarat" and "IntelliMode", which have each attracted new customers for operators and created an enhanced gaming experience for players. For more information, please go to asia-gaming.com.
Comments