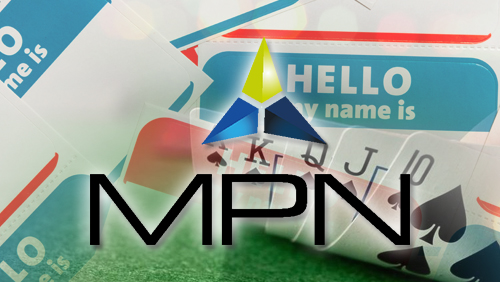 Poker network MPN has a band-aid solution to prevent sharks from exploiting weaker players.
Starting on Sept. 22, all players will be allowed to change their screen name on all MPN skins, Pokerfuse reported. Once the new feature is implemented, players can immediately modify their screen names, and again after they have played 1,000 real money hands or once every 30 days.
Why the change? Alex Scott, MPN's head of poker, said they "want to stop parasitic players from ruthlessly pursuing weaker players."
"We also want regs to play each other once in a while, and we don't want players to create a new account with a new poker room just because their alias is unlucky," Scott explained, according to the report.
With the evolving poker software technology, players have found a way to use tracking tools, such as data mining sites and HUDs, to learn about their opponents' playing tendencies. Even Daniel Negreanu admitted that he uses player data to help him "make better reads in marginal situations."
MPN has acknowledged this growing problem, hence the screen name change. But is this band-aid answer good enough?
Some sites have started offering tables with no screen names, so players can remain anonymous. But Bodog, in an unprecedented move, completely removed all screen names from poker tables of all real money cash and tournament games.
Jonas Odman, VP of Bodog Poker Network, said the Recreational Poker Model is a "genuine game changer" because it totally stops poker pros from accessing any data on how other players play the game.
Bodog is the first major network to remove all screen names, across all games. It's a bold move, but Odman said everyone will benefit in the long run.
"We believe that introducing these features makes Bodog Recreational Poker Model a pioneer in the online poker world and offers all players of all abilities the fairest place to play," Odman explained. "We have shown before that we are not afraid of controversy by changing the way rakeback was viewed and starting to block data mining sites earlier this year and these new features now give players a less biased 'pure poker' experience."
Just like Bodog, MPN is also a network. But this is where the similarity ends. Because they are a network, MPN tries to make all of their operators happy, which results in compromises like regular name changes instead of totally removing screen names from all sites. Will this band-aid cure solve the problem? Only time—and the evolving technology—will tell.