The future of smoking lounges in Macau casinos is in the public's hands.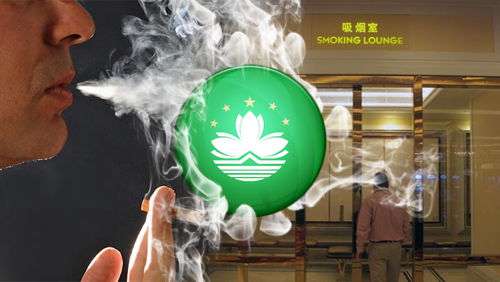 Social Affairs and Culture Secretary Alexis Tam said the government is keeping an "open-minded attitude" on the issue of setting up smoking lounges in VIP rooms, but the final decision will depend on the results of a new public consultation.
Media broadcaster TDM quoted Tam saying, "If the result comes out and they believe that it's ok to set up smoking lounges in VIP rooms, then our SAR government, the Health Bureau, will discuss this issue with industry representatives and gaming workers."
In January, the Macau government proposed a tobacco control bill that will enforce a full smoking ban in casinos, including VIP rooms and airport-style smoking pods on gaming floors. The city-state's plan mirrors efforts in Beijing to reduce smoking in public places.
Casino and junket operators, however, appealed for some wiggle room, saying the blanket smoking ban in casinos will be a fatal blow to Macau's already slumping gaming sector. SJM Holdings CEO Ambrose So Shui Fai also said both smokers and non-smokers will benefit from the smoking lounges since "smokers can go inside the smoking lounge and enjoy their smoking without affecting the non-smokers," GGRAsia reported.
Tam said smoking lounges inside casinos do not really protect non-smokers from second-hand smoke, but he noted there is still hope for smoking lounges if operators could provide evidence that the rooms "can scientifically and effectively prevent the health of gaming workers and tourists being affected by tobacco."
The bill was approved at first reading in July, and is now being reviewed by the Legislative Assembly. Last Aug. 1, the assembly launched a two-month public consultation about the possible amendment to the bill.
Smoking in casinos is currently allowed in VIP rooms and airport-style enclosed smoking lounges that do not have gaming tables or slot machines, but both these options will be removed once the proposed ban is approved.