Stocks of Wynn Macau, SJM Holdings and Galaxy Entertainment suffered losses after Hong Kong stocks closed 0.91 percent lower on Monday.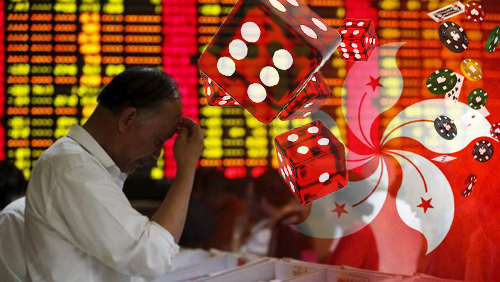 Gambling companies suffered losses after Hong Kong stocks closed 0.91 percent lower on Monday.
Wynn Macau dropped 4.6 percent to $1.97 (HK$15.28), while SJM Holdings and Galaxy Entertainment tumbled by 2.8 percent to $1.13 (HK$8.75) and $4.48 (HK$34.70), respectively.
The Hong Kong Stock Exchange (HKEx) attributed the fall to investors reacting to data that showed a manufacturing decline in China. According to the Wall Street Journal, China's final measure of factory activity slumped to a two-year low on Monday, which added to the investors' faltering faith in Beijing's commitment to rescue the stock market.
Casino operator Melco Crown Entertainment had delisted from HKEx last July on grounds that "appropriate opportunities to raise additional equity in Hong Kong have not arisen and the volume of trading in the shares on the stock exchange remains very limited."
Meanwhile, Wynn Macau continues to have a disappointing year.casino
Last April, the casino operator's revenue in the first quarter of 2015 fell 27 percent to $1.09 billion, while its earnings fell 34.7 percent to $323 million. Wynn was also forced to cut its quarterly dividend to 50 cents per share, down from the $1.50 in February and $2.50 in October 2014.
Things weren't better in the second quarter, with Wynn reporting a net income of $56.5 million, which is a 72 percent drop from the revenue in the same period last year. Total revenue from the Macau operations was also down 35.8 percent to $617 million.
Wynn Macau's solution is to veer away from VIPs and give 51 percent of the resort's current room inventory to mass market tables and slot area. Owner Steve Wynn said the company had "found a very rich stream of customers in the mid-tier, the business class of mass, and that continues to grow for us."
The billionaire is also confident enough to push through with the opening of his second casino—the $4.1 billion Wynn Palace—on Macau's Cotai strip in March 2016.