Partypoker continues their 'Poker for the People' campaign by choosing to axe most of their withdrawal fees with immediate effect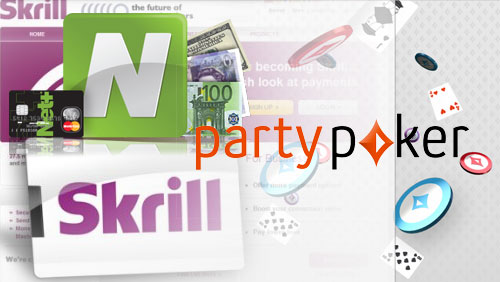 You know the feeling.
Your online poker room starts treating you like a doll for their own enjoyment. You feel played with. You no longer want that soul.
This is how partypoker players felt when in 2013 they introduced a 3% withdrawal fee on e-wallet withdrawals: Neteller, Skrill and WebMoney. The feedback on the forums was harsh. Players promised to leave, a titanic threat that poker rooms don't want to acknowledge. It becomes a breeding ground for fallen angels.
Everyone makes mistakes, even mammoth corporations. The best of the best acknowledge them, apologize and try to learn from them. This is exactly what seems to be happening with partypoker's 'Poker for the People' campaign. They have taken off the sound proof headphones and have started listening to their punters. Listening will only take you so far. It's action that gets people hard.
Partypoker has taken action this week by removing withdrawal fees on the vast majority of options available. You can now withdraw your winnings via MasterCard, Visa and bank transfer without incurring an additional charge. This brings those services in line with Kalixa Pay, ClickandBuy, PayPal and goplay prepaid MasterCard.
The only sticking points remain those three e-wallets that caused all of the grief back in 2013. According to a company press release partypoker officials are continuing to negotiate with this triumvirate in the hope that they can also be brought in line with the 'zero fee policy'.
Golan Shaked, Director of Games, said the changes had come about after listening to player feedback at their live events and via social media channels.
"Withdrawal fees and our loyalty store were the two hottest topics raised at our live player forums." Said Shaked.
The loyalty store underwent a make over in the spring with further changes planned.
Another aspect of withdrawals that Shaked and his team are working on is speed: "we need to expedite the withdrawal process by shortening the time it takes to verify player winnings and identity." Said Shaked.
The new zero fee withdrawal regulations are already in effect at the time of writing.