Gibraltar, 09 July 2015 – SidePlay Entertainment has selected the Odobo Developer Program for its expansion into the igaming commercial sector.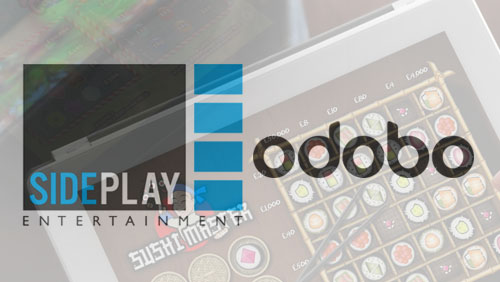 SidePlay Entertainment has produced over 160 instant win games for lotteries and leading operators around the world. Its success comes from its strong focus on engaging content informed by player feedback and over 12 years of experience. The result is that playing a SidePlay game ushers a player through an immersive storyline that flows from the first click to the ultimate reveal.
SidePlay is a successful studio with its games currently boasting over 50 million plays. Its first release via Odobo is an oceanic adventure featuring pirate ships and an all-powerful Kraken. Players select a ship to destroy; they then unleash the Kraken and win prizes. The game offers great interaction with the plot and although its core is that of an instant win game, the strong theme, characters and two-part storyline come together to deliver a game that is in a different league for its genre. In fact, it is probably one of the most visually dynamic instant games ever made.
Rob Smith, Legal and Business Affairs Manager at Odobo, commented, "SidePlay has a vast array of exciting titles that deliver all the gratification of an instant win game but with a clear focus on entertainment. Release The Kraken is an outstanding example of a studio taking a traditional instant win mechanic and adding another layer of polish and gamification. We're thrilled that SidePlay are looking at the casino sector and that they have chosen Odobo as the platform for worldwide distribution."
Lee Bosio, Director at SidePlay Entertainment, said, "SidePlay is committed to giving its clients high-quality games that can reach players in an increasing number of regulated markets. Via Odobo, we've found a one-build solution that caters for customers on desktop and mobile devices with the additional benefit of access to Odobo Play. We're excited to be increasing our presence in the commercial sector via Odobo."
SidePlay Entertainment will be releasing its first title in the coming weeks.
About Sideplay Entertainment:
SidePlay Entertainment develops high revenue generation, engaging instant content for the lottery and gambling industry across both desktop and mobile. Innovative game mechanics coupled with great game design is why players love to play our games again and again and again.
With over 12 years of game development experience and more than 160 Instant game titles produced and over 50 million plays, Sideplay is based in Jersey and holds a game developers licence with the Jersey Gambling Commission.
Contact: Lee Bosio for an introduction to our portfolio – [email protected]
About Odobo:
Odobo is the industry's first HTML5 Developer Program and Marketplace for the real-money gaming industry. The result is a modern, fully distributed and cloud-enabled regulated gaming content solution, devised by industry veterans. Operators license content from over 40 studios via the Odobo Marketplace.
Odobo Play is a consumer games discovery channel, offering games for free via the Odobo Play social casino on iOS with the option to play for real-money with regulated operators.
Odobo, based in Gibraltar, is licensed and regulated in the UK and by the Gibraltar Gambling Commission. For more information contact:
http://odobo.com – corporate
http://odo.bo/play-ios – consumer