Lee Davy shares five best practices he believes should be introduced in the wake of the recent cheating allegations in the $10,000 Heads-Up No-Limit Hold'em Championship at the World Series of Poker.
I am sitting in the media room minding my own business. In walks a stranger. He wants to know why no one in the room has covered one of the most interesting stories of the World Series of Poker (WSOP) thus far. He wants to know why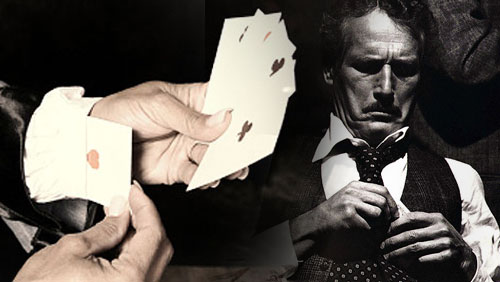 nobody is covering the fact that a complete nobody from Moldova is beating some of the world's greatest players in the $10,000 Heads-Up No Limit Hold'em (NLHE) World Championships?
He was talking about Valeriu Coca.
Now everyone is talking about Valeriu Coca.
Unfortunately, for Coca, nobody is interested in a Rocky Balboa type story. One where Coca beat everyone put in front of him until the eventual winner Keith Lehr broke his stride in the quarterfinals.
That's boring shit.
People are more interested in talking about the story that emerged after several players whom Coca beat informed WSOP officials that they felt something very strange was going on during their matches with him.
Did Coca cheat?
Do we have a bunch of prima donnas that can't stand losing?
I don't care.
But I do care about the point of security, which this interesting debate once again raises to the forefront of everyone's minds. Or, at least, it should do.
It's important to remember that Coca is innocent until proven guilty, and the WSOP has confirmed that a check on the decks used in his matches have revealed nothing that can prove any tampering. But what is obvious, is a player could have used a special ink to mark the deck, and used specially adapted sunglasses to see them. In fact, it could be happening in a heads-up match right now.
Here are 5 things I believe the poker community should be doing in light of this recent allegation of cheating in our great game.
1# Risk Assessment
If the WSOP conduct risk assessments before their events take place, then they contain more holes than one of Rambo's bad guys.
The fall out from The Colossus has proven that risk assessments are not conducted, or not conducted properly, in advance of the series. If they did, they would have known in advance that they were going to face great difficulties in getting players in and out of the tournament without causing so much chaos. A risk assessment ensures preventative measures are put in place to control that risk. They weren't.
Similarly, the use of invisible ink to mark cards with the intent of cheating is nothing knew. I would expect any operator running a live poker room to risk assess the expectation that someone would cheat. This would produce various ways in which cheating could occur, that risk could be evaluated and preventative measures introduced.
Normally, the issue with risk assessments, is the high cost of the preventative measure needed, but that's not always the case, and I would argue it's not the case in terms of implementing preventative measures to identify invisible ink on playing cards.
Risk assessments that focus on security issues, and the integrity of our game, should be standard throughout the industry. If this is not feasible, and I expect it's not, then each poker room is responsible for creating their own.
2. Sunglasses
I was playing in The Colossus when a player stopped the action because he could see his opponent's hole cards through a reflection on his opponent's sunglasses. I thought it was very sporting of the man. I also thought it was a little idiotic when the player continued to play with his sunglasses on.
We should ban the use of sunglasses. They give a player an unfair advantage by hiding emotion. As I have previously explained, they can give away vital information on your own hand. They can also be specially adapted to cheat. One example would be to change the lens so they can identify invisible ink.
This is a classic example of how a risk assessment, and subsequent discovery of a risk (i.e. Sunglasses used to see invisible ink), can identify a preventative measure (ban them) at no actual cost to the risk assessor.
Let the superstars cry.
Ban the things today.
I know people can still purchase specially formatted contact lenses that may do the same trick, but at least you are reducing the risk.
3. Invisible Ink Scan Checks
We know that invisible ink exists. We also know that it's quite easy to apply to the back of cards. With this in mind we need to introduce checks that satisfy the integrity of the game, without slowing it down.
It doesn't take a dealer too long to fan out the cards in preparation for his shuffle. A dealer could fan the cards with their backs exposed and very quickly use a hand held tool to check for any invisible ink.
Once again, this quick check would be the net result of a structured risk assessment. Most importantly, it would be introduced at little cost, and without impeding the flow of the game.
4. Rogues Gallery
What is most disconcerting about the Valeriu Coca accusations is word coming from the Czech press that he had been caught cheating previously. In an article found on www.pokerzive.cz the author states that Coca had received a lifetime ban after it was found that he marked aces and kings by bending the tops of the cards.
Why didn't the WSOP know about this?
Organizations like the Global Poker Index (GPI), Hendon Mob (HM) and Ranking Hero (RH) receive information from casinos from all over the globe. This is where our statistical information comes from, and people like Alex Dreyfus and Nicolas Levi are ensuring that more casinos are providing this data than ever before.
How difficult would it be to create a rogues gallery?
Why can't the casinos also provide a central team such as the GPI with information on players who have been banned. This will allow the GPI status to be revoked and the information circulated to as many tour operators as possible.
We know that Caesars have systems in place to prevent players they have banned from entering a WSOP event. Had Coca been on that list he wouldn't have been allowed to play. If Jean-Paul Pasqualini, Cederic Rossi, Christian Lusardi, or Ali Tekintamgac entered a WSOP event, would they be red flagged?
This is one of the most difficult preventative measures to manage. Not only do you have the 'innocent until proven guilty' problem, but also you are talking about one system being used by a number of competitive organizations. That doesn't mean it can't be done. Far from it, I think it needs to be done to preserve the integrity of our game. Let's adopt a 'can-if' attitude, instead of a 'can't-because' one.
5. Spread the Word
We have all heard the stories, and watched the movies concerning the MIT Blackjack experts. They took Vegas for millions. Eventually, something was done about it. The casinos must have worked together to ensure that they recognized the team when they showed up to play.
How difficult would it be for the poker world to follow suit?
Once again I believe it depends on the ability to adopt a 'can-if' attitude. I wonder if online poker rooms spread the word to their competitors when they identify a security failing in their software? I wonder if live poker rooms have a system in place that identifies known cheats and spreads that list throughout the system?
I doubt it.
But we need it.
We need it now.