Macau casino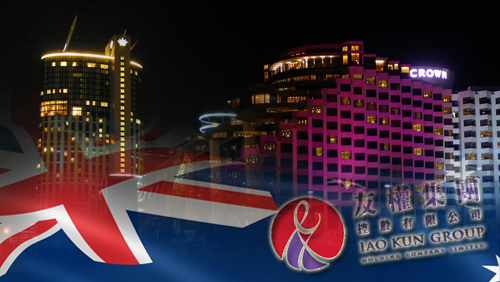 junket operator Iao Kun Group Holding Company Limited (IKGH) has completed the acquisition of all of the profit interests of Lou Kan Kuong for acting as a junket operator for Crown Perth Casino and Crown Melbourne Casino in Australia.
Lou Kan Kuong, who is currently an officer of IKGH, recently entered into agreements to act as a junket operator for the Crown casinos and is expected to begin generating revenues under these agreements on May 16.
"Today marks an important step in beginning to diversify our sources of revenue and expanding our presence internationally," said IKGH Chairman Lam Man Pou. "We're excited to begin bringing our VIP clients to Australia and remain committed to finding additional opportunities to further expand our presence overseas and ultimately generating long-term value for our shareholders."
IKGH considers this move as a major step towards the company's expansion on international markets; diversifying their sources of revenue is among their top priorities.
IKGH and its subsidiaries promote five gaming rooms in Macau including Galaxy Entertainment's StarWorld Hotel, Sands Cotai Central, City of Dreams Macau, and SJM's Casino Le Royal Arc.
Earlier this month, IKGH announced its financial results for the fourth quarter of 2014 as well as for the whole year. The company reported a 4% increase in revenue to $52.3 million for the three-month period ended December 31, 2014. Full-year revenue amounted to $234 million, compared to $237 million generated in 2013.