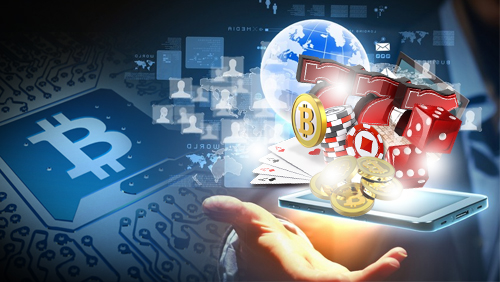 On the 3-4 of June, Ruslan Lyulko from Endorphina will answer this question as a part of the ninth international exhibition of gambling and entertainment forum.
Bitcoin, without doubt, is one of the most interesting phenomena on the Internet. Today we can see with our own eyes major changes that occur in financial and commercial spheres of the gambling world thanks to the appearance of cryptocurrency. It means that cryptocurrency has strong position in the gaming industry.
The conversion of Bitcoin in means of paying has become the key event in online gambling. The operators realized that cryptocurrency has a lot of advantages, we can point out some of them: decentralization, instant processing of payments, anonymity of the user, etc. It is also important, that Bitcoins can be used even in those countries where the industry is strictly regulated, or where cryptocurrency is prohibited.
The overwhelming success of Bitcoins inspired specialists from Endorphina to create the first online slot in the world dedicated to digital currency. The specialists of the company will present the Satoshi Secret development at Bitcoin Conference in Prague on May, 14.
Endorphina is a well-known provider of the software for online games in the Czech Republic. Although the brand has been present on the market for a relatively short time, it had already established itself as one of the newest online gaming companies and a reliable partner.
Endorphina provides a complete package of entertainment games, technical solutions, and customized services. The team regularly releases new products to keep their casino partners at the highest level and to maximize their profits. The purpose of Endorphina is quite ambitious – it wants to become part of the history of world's online gambling as a developer of the first online slot dedicated to "the currency of the future".
We can not wait to see online slot Satoshi Secret on May, 14 and we are waiting for Ruslan at RGW-2015 exhibition, where he will present an important and relevant topic: "Trends and prospects of Bitcoin development in online casino".
We remind that international gaming and entertainment exhibition and forum RGW-2015 will be held on the 3-4 of June, 2015 in the "Sokolniki". In order to hear the report of Ruslan and ask him questions, as well as meet other authoritative speakers, hurry to sign up for this exhibition. More information about the event and ticket sales you can find on our site.
Registration: click here