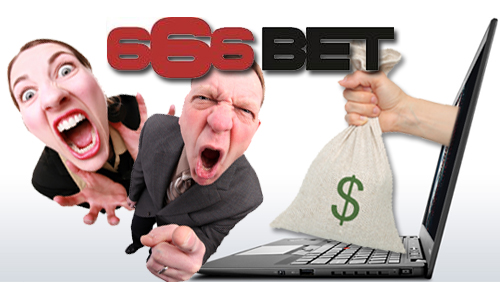 Embattled online betting company 666Bet has been forced to issue a new statement addressing the growing unrest from angry customers demanding their money back, saying that the site needs to be online before it could pay outstanding customer balances.
In a statement released on its Facebook page, 666Bet called the UK Gambling Commission's statement that the site didn't need to have a license in order for customers to withdraw their money as "misleading." 666Bet said the site needed to be online to accomplish that task and that a number of its third party providers, including its payment providers, had "immediately cancelled or suspended" their contracts with the company pending its return as a "white label."
666Bet did say that it was in negotiations with an unnamed third party provider that would allow it to return online and process customer withdrawals. But this agreement needs to be sanctioned by the UKGC and so far, the company has yet to hear "updates" from either party regarding the issue.
"We understand customers' frustrations and fully appreciate their concerns, not helped by erroneous and inaccurate press reports – both in print and online – that have helped to muddy the waters. We have been doing everything within our power to refund customers fully but are now waiting on the aforementioned parties to reach an agreement so we can proceed as planned," the statement concluded.
The explanation is unlikely to satisfy the growing number of frustrated customers who have yet to see their funds after Metro Play Limited's license, which covers both the Metroplay.com and 666bet.com sites, was suspended by both the Alderney Gambling Control Commission and the UKGC. The suspension has been linked to money a laundering and fraud investigation that has led to the arrests of a handful of people in the UK, Guernsey and the Isle of Man, including 666Bet director Paul Bell.
Comments