London-based FSB Technology Ltd announced the launch of its new fully-responsive sportsbook platform and a native iOS mobile application.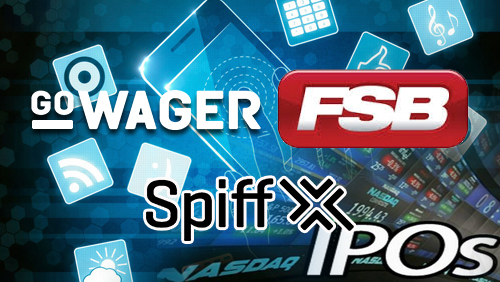 The new GoWager iOS application, now available in Apple's UK App store, makes use of the Apple's technology to ensure that a customer can quickly find and place their bet.
The platform is controlled through FSB's drag-and-drop content management system. The modified CMS platform gives operators control over the management of their user interface, plus the ability to create and design unlimited landing pages.
"These investments into the user experience and our market leading CRM tools are helping to establish FSB as the most advanced sports betting platform on the market," said FSB Tech CEO and Co-founder David McDowell. "Many operators using a managed service are struggling to present a fresh experience to their customers. We are confident our platform will allow them to move away from these blanket offers that are reliant on number of markets traded being their only attempt at a point of difference."
Meanwhile, alternative betting exchange Spiffx is set to launch its initial public offering (IPO) on the Nordic Nasdaq OMX next month, aiming to establish itself as the leading alternative exchange used by sportsbooks and high-value bettors.
Spiffx Founder Lennart Gillberg said that the company plans to use the funds to grow the business and he believes that there is a great demand on the market for IPOs of this nature. "There are a lot of investors that have successfully invested in gaming companies such as Betfair, Unibet, Betsson etc. While Spiffx is not competing with the sportsbooks, they are our potential tier one clients, partners. We believe that the investors are looking for new opportunities in the gaming sector."