Industry leading HTML5 games developer, CORE Gaming, have entered into a partnership with GECO Gaming.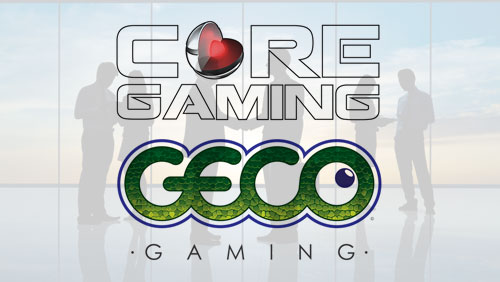 The agreed partnership will give CORE a proprietary RGS platform for distribution to the global gambling community in 2015 and beyond and will make available over 100 HTML5 products including CORE's latest industry leading proprietary titles and extensive back catalogue of third party content to the wider audience via GECO's powerful gaming server.
The first titles to be released in Q1 will be CORE's cutting edge Roulette and Blackjack products to be offered as part of a platform level suite of table games which will also include Video Poker and 3 Card Brag. Further content to be released through 2015 will include slots, scratch cards and virtual products for both desktop, tablet and mobile deployment via a single HTML5 delivery.
CORE Chief Executive, Justin Chamberlain said "Our partnership with GECO is a natural progression for CORE Gaming and marks our transition from industry leading HTML5 development studio to world leading games content provider. We are hugely excited at the prospect of competing with some of the biggest games studios in the business, with GECO RGS technology powering and enabling our delivery ambitions".
GECO Gaming CEO,  Mark Paling added "CORE are an established HTML5 powerhouse within the gaming industry, delivering their extensive list of proprietary content and a significant catalogue of third party games. HTML5 is the critical component of operators game release plans moving forward and having CORE's adoption of the GECO platform as their key route to market adds significant value to CORE, GECO and GECO's operators".
CORE Gaming Ltd. is the UKs leading HTML 5 development studio, mobilising content for numerous game owners and developing proprietary content for all major online operators, worldwide.
Contact:
Justin Chamberlain
[email protected]
Tel: +44 (0) 1564 739062
Mob: +44 (0) 7989 521636
GECO Gaming Ltd. is an end to end gaming solution offering an Alderney certified RGS solution with game design studios in the UK and Australia. The GECO platform specialises in aggregating third party gaming content in Flash and HTML5.
Contact:
Mark Paling
[email protected]
Tel: +44 (0) 1483 769459
Mob: +44 (0) 7795 841986
Comments