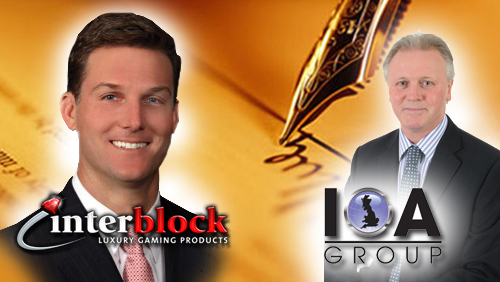 Gaming machines manufacturer Interblock has taken steps to change its leadership after hiring John Connelly, former executive committee member of Bally Technologies, to become its next global chief executive officer. Connelly's background in the US and international gaming industries will serve him well as he assumes the role of overseeing the company's business endeavors in North America, Europe, and the Asia-Pacific region.
Connelly's tenure in Bally began in 2004 and in the decade since, he has held a variety of roles within the company, including time spent as vice president of international business and more recently, as senior vice president of business development and interactive. On top of his roles at Bally, Connelly also had senior roles at GTECH and Automated Wagering International, which is now part of Scientific Games.
"I am honored to be given this opportunity to join such a dynamic and ambitious organization, with a clear and focused mission to provide the casino sector with the necessary products to remain competitive," Connelly said in a statement.
Interblock owner and chairman Joc Pececnik also commented on the hiring of Connelly, lauding the new CEO's "vision, focus, and experience" in the industry and expressing his confidence that Connelly's leadership would help achieve Interblock's expectations in the future.
Meanwhile, UK independent machine operator the IOA Group went through its own management reshuffling after John Powell stepped down from his chairman role within the company after serving in that capacity for the last 15 years. Taking Powell's place will be Paul Langham, who already has 40 years of experience in the industry. Langham is the current  managing director of operating firm Town & County Leisure.
"I'm honored to be leading the IOA, an organization which continues to raise the bar in machine operating and is a standard bearer for professionalism and dedication," Langham said in a statement.
"Having worked alongside John Powell for more years than we both probably care to remember, I know only too well the amount of time and insight he has dedicated to the IOA and it is fair to say that the vast majority of the success we have enjoyed over the last decade-and-a-half can be traced back to what he has brought to the table."
In addition to Langham's new role as IOA chairman, the company also tapped Nick Rudd, current managing director of Bob Rudd Leisure, as its new vice-chairman. Likewise, Chris Harrison of Alan Davis Automatics was also chose to comprise the company's five-man executive team that also includes Langham, Rudd, Powell, and Steve Hawkins.