Lee Davy reflects on a fine 12-months where he has interviewed some of the greatest minds in the game. Here are a collection of the best interviews of 2014.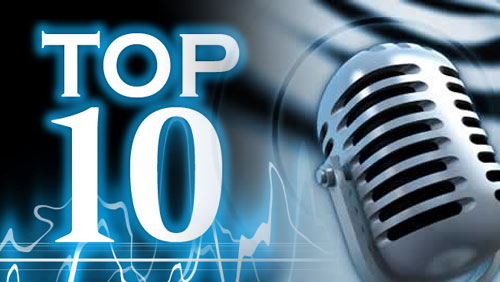 Interviewing people is one of the perks of the job. Sometimes I feel like a cheat. I mean, come on, it's not really work is it? Sitting down and talking to someone? Pull the other one.
After singing the virtues of interviewing I doubt you will feel sorry for me when I tell you that it can also be excruciatingly difficult? It's true. Some people are like planks of wood. When I grow a bigger pair of balls I will compile a Top 10 Boring Bastards of 2014 article, but until then you will have to make do with this.
1# Dutch Boyd – Life Outside of Poker (Living With Bipolar Disorder)
As soon as I read Poker Tilt I fell in love with Dutch Boyd. I think the book made a great impression on me because Boyd's vulnerability was splashed on every page. I like that in a man. It creates respect. It also makes me want to cuddle the life out of them, but that's another story.
Like so many WSOP interviews I met Dutch in Starbucks at the Rio. He arrived with his partner Michele, and although he seemed comfortable talking about his bipolar disorder, he was also very wary of his answers. If I threw him an uncomfortable bone he would look at Michele for the approving nod before chowing down. They seemed very much in love. Like a couple that had gone through shit that would test the likes of Posh and Becks.
The best interviews always come from the heart. They are raw, natural and speak to you in many ways. Dutch never held back, he answered all of my questions, and the interview felt like a chinwag between two old friends – the best interviews always feel like this. How else is someone going to open up and try to explain how it feels to be going slightly mad?
2# Andrew Lichtenberger – WSOP (Health and Spirituality)
Another interview where I felt completely comfortable asking my interviewee for a detailed account of when they masturbated for the first time? I didn't ask Lichtenberger that question, but he did give me a very descriptive account of the time a parasite was sucked out of his asshole during a cleansing of his gut.
Lichtenberger is the Eckhart Tolle of poker. I really do think he has cracked it. The 'it' being what all of us are searching for: meaning, purpose, the answer of divinity. He kept telling me how perfect his life was. I didn't believe him though. I always knew it would get better.
If you want to reach the top, in anything, then listen to this interview. Lichtenberger finished the year by winning the WPT Alpha8 for over $2.2m, all the time looking like an extra from The Hobbit. Money won't change him; titles won't change him…he only responds to love.
3# Ram Vaswani – WPT UK (Life and Stuff)
Readers of my confessions series will know that I nearly blew this one. For the sake of word count just click on the link and find out why on your own good time. It's 1am in the morning here and I really do have to get this article finished.
Right where was I?
Oh yeah…Ram Vaswani.
I felt a little silly when I saw Ram sauntering around Dusk till Dawn like he owned the place. Like a young man blushing when he's caught looking down his Mum's top. He even walked into a waitress, who spilled boiling hot tea all over him, and he didn't even flinch. Ram-man. Hard has nails. The crazy horse.
I ushered him into Trickett's Room so I could have him all to myself. I remember the music was a little too loud, but I didn't want to move locations just in case he had second thoughts and fucked off.
Vaswani is an idol of mine, and idols are the only people who tend to make me a little nervous during the interview. It's never good to be nervous because you lose the fluidity needed to keep the interview natural.
I learned a lot about Ram that day, and I think I will learn a lot more when I stop shaking like a little girl and he starts to trust me more.
"You are on my interview list now,' he told me, 'you can interview me anytime."
I just have to find him first.
4# Tamer Kamel – Life Outside of Poker (Faith)
I was sitting upright in my hotel bed complaining about the sound of the helicopters hovering in the room above me when I decided I needed to interview Tamer Kamel. He had just made the final table of the WPT UK Main Event and I had six biographies to write before the final table started.
Biographies are notoriously difficult to write because players generally can't be assed to write anything.
Favorite Color – Blue
Favorite Hand – Aces
Favorite Player – Ivey
Try writing a biography out of that.
Kamel was different. He wrote a 1,000 word biography. Now that tells me something about a man. It tells me that they are proud that they have made the final table, and they have a story to tell – and that makes for a great interviewee.
The conversation I thrust upon him like a grenade in a game of pass the parcel was faith. That's not the easiest of subjects to discuss when you are Muslim and playing poker semi-professionally. Kamel not only answered every single question, but he did so with a lot of thought and sincerity.
5# Phil Hellmuth – WSOP (Why he Missed the One Drop?)
As a poker writer it's not often that I get the scoop on anything. In fact the last time I got a scoop it was handed to me by a blind man in a park who wanted me to clean his dog shit up for him. I'm just too lazy for that journalist nonsense. I'm more of a plagiarist.
So I was as surprised as anyone when I found myself in a text message conversation with Phil Hellmuth at the same time he was rumored to be making a late appearance in the Big One for One Drop.
"Give me a text back in 20-minutes," texted Phil, "I am trying to get a million bucks together for the One Drop."
He had 10-minutes left.
He didn't find the money.
I then had one of those moments. Those do or die moments, and I'll be honest with you I very nearly screwed it up.
"Phil, it's Lee Davy. I guess you no longer want to do the interview now? Should I contact you tomorrow?"
Don't ever write a text like that to anyone. It's limp, lifeless and full of ready made excuses.
"I'm cool…let's do it now." Replied Hellmuth.
So I jumped in a cab and headed to the Aria. I was sitting in the bar waiting for the big man to arrive worrying about how much his customary drink would cost me. I like interviewing Phil. He softens when he is away from the limelight. Sure, he has an ego the size of a battleship, and he sure likes to let those guns go off, but if you fight your way through the Snoop Dogg and Christina Aguilera name drops, he's a lovely man.
He told me why he hadn't played in the One Drop, and although I didn't believe a word that was coming out of his mouth, I knew, at that moment, that I was the only person in the world who had that story. That night I had an ego the size of his, and I have to be honest, it felt quite nice. I even named dropped the following morning.
6# Talal Shakerchi – WPT Alpha8 London (Philanthropy)
I love and hate conducting interviews about philanthropy. I love them because when I grow up I want to be able to give everything that I earn to charity. I have been donating 2% for five months now, and want to see that increase every year. The hate comes from the fact that I can't say the word. I know. It's sad. It really is.
I have known Talal for a number of years now, and am proud to call him my friend. However, this is the first time I have ever interviewed him. I guess when you meet a man who is reported to be worth £100m and gives every single penny he earns to charity; you worry that he would think your friendship was plastic if you suddenly thrust an interview on him. He is also a private man, a principle that is slowly eroding as he becomes more successful on the felt.
I interviewed him in a closed off area in the Palm Beach Casino in London. He was the chip leader at the WPT Alpha8 and I knew if he won that every penny was going to charity. I also knew that Talal was finding the whole charity thing a little taxing. You would think giving your money away is really easy – well that's what my parents used to tell me – but it appears it's a lot more complex than that.
If you are interested in giving your money away, then listen to this interview. You will learn a lot.
7# Seth Palansky (Various Interviews)
There was a time when I was crossed off Seth Palansky's Christmas list. I'm not even sure that I am back on there, or whether I was on there in the first place? Either way he is making me feel like I am on it, but perhaps that's just his job?
I really pissed him off big time at this years WSOP and I knew it. I walked into the Rio, put my bag down on my desk, and there was Palansky waiting for me.
"Can I have a word Lee?"
I knew what it was about. I had been quite critical about the WSOP in an article the night before. I had gotten my facts wrong and Seth was, quite rightly, a little peeved that I hadn't approached him about the article before publishing it.
This happens a lot in this game. The problem I have with it, and the problem I informed Palansky, was I don't have time to ask. I'm like that kid about to break his cherry. I'm in and out in a flash, and I leave someone else to clean up the mess.
Palansky told me that I could rely on him to respond quickly should I have a question to ask, and ever since that day he has been a man of his word. He is so efficient I am starting to think that he has a red 'Davy' phone in his office. I text him, the red phone rings, and when he answers it he ends up in some dark cave somewhere where he can quietly text me back.
But I'm not here to write poems of Palansky's perfect word, or his ability to respond to media related queries quicker than Speedy Gonzalez getting the morning paper. I am writing about my greatest interviews of the year, and Palansky is in my Top 10 because he is a great person to interview.
When you consider his corporate position, you would expect him to hold back, but he doesn't. I get the same vibe when I interview Nolan Dalla and Jack Effel. Here are a bunch of poker boys who have been given the freedom to sing, and they all pitch perfectly.
8# Sergey Rybachenko – WSOP  (Playing in the Biggest Game in the World)
It's not often that you get the opportunity to interview someone from Russia, or the Ukraine, and get any other response than, "I don't speak English," which is not generally conducive to a cracking interview.
Sergey Rybachenko is different. This man mountain has a great understanding of English, and is another person who will answer questions on absolutely anything. The ease of which he answered my questions were as graceful as the descriptions he gave me of the millions that have danced between his fingers.
"In Russia, we had the game that I am sure was the biggest in the world at the time. I remember having $15m and that was just five years ago." Said Rybachenko.
Two years later he was broke.
"I don't care much about money. I just need money for food and travel. I don't need a plane or an island."
I believed him as well.
9# Niman Kenkre – Life Outside of Poker (Single Father)
I have a lot in common with Niman Kenkre. We are both divorcees, both have young boys from our previous relationship, and are both great at playing poker. Ok, two out of three aint bad.
I first met Niman Kenkre through Bluefire Poker. He was, and still remains, one of the greatest online poker coaches in the biz. He also took an interest in my blog when I was going through my divorce and struggles being a father who had to book visitation rights to see his own son.
This interview was so memorable for me because Kenkre is another man who talks from the heart. He can switch between intellectual and emotional being with ease, and learning how he revels in the role of a single father, whilst dealing with the fall out of Black Friday, was illuminating.
10# Daniel Negreanu – Skype (Life and Stuff)
The Law of Attraction made my interview with Daniel Negreanu possible. I was reading E-Squared by Pam Grout (which is a fantastic book by the way). Grout told me to manifest something and so I manifested Daniel Negreanu. I didn't want to own him or anything, I just asked for an interview, and the following day a PokerStars rep approached me to see if I wanted to interview him?
I had always wanted to interview Negreanu because I know he won't duck a question. Can you imagine the liberated feel that gives the interviewer, and how relaxed, and easy the flow of the conversation can go?
I talked to him about his life, and he responded very well. The only shame was the interview was done via Skype. One to one interviews are always the best, and I hope to get some sit down time with him during the WSOP in 2015. In the meantime it sits in my Top 10 because it's Daniel Negreanu, and I felt quite honored to be granted a slot in his busy schedule.
So that's 10 of my fave interviews of 2014. Those that made the shortlist but only got a 'must do better next time' comment were Igor Kurganov, Jamie Sykes, James Dempsey, Sam Trickett, Calvin Anderson, Mark Herm, Phil Galfond, Olivier Busquet, Norman Chad and Steve Watts.