Mexican online poker grinders are in a state of confusion after several news reports suggested that impending online gambling legislation would ring-fence the Mexican online poker games, thus preventing people grinding in Mexico from playing with the rest of the world.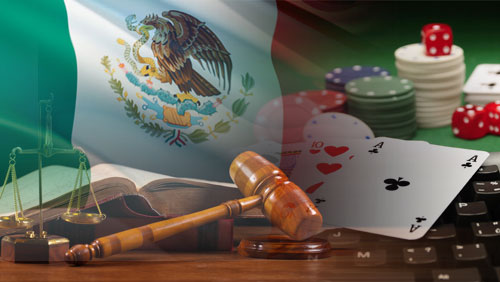 Mexican based online poker grinders are currently sweating on the passage of a new online gambling and gaming bill, after news reports broke out of the region suggesting a new .mx player pool would cut them off from the rest of the world.
The last time we brought you news of the Mexican Gambling and Gaming Bill, we were informing you that Mexican Gaming Commission Prez, Fernando Zarate Salgado, was expecting the bill to be made law on 20 Sep 2014. The bill's passage has since stalled, but Latin PokerNews believe the bill will finally be presented to the House of Representatives next week.
The sweat involves reports emanating from sources such as Pokerfuse that the new bill contains wordage that will mean Mexican online poker will be contained within a .mx market and therefore not have access to the current worldwide player pool they experience under the .com sites.
After online poker was banned in the States, post Black Friday, Mexico – particularly Playa Del Carmen – became the number one destination for U.S. online poker players that wanted to continue making a living a few hours flight time from their homes.
If the reports are true, and online poker sites will have to have their servers installed on Mexican soil in order to do business with Mexican based players, then this could spell very bad news for Mexican based grinders who are currently used to the liquidity that the .com sites have to offer.
After reading through as much material as I can on this matter (using Google Translate to turn Spanish into broken English), and also surfing through the 2+2 and Latin American forums, I can't seem to find any concrete evidence that the legislation contains plans to shut Mexico off from the rest of the world.
But if the rumors do turn out to be true how bad will the impact be? To remind you, our very own Rebecca Liggero did some research that suggests the number of online consumers in Mexico will increase by 114% in 2018 to 18 million people. That's not a figure to be scoffed at.
There is also the possibility that the Mexicans follow the UK's lead and create a point of consumption tax (POC) type licensing system that allows activity to be managed locally, but still allows Mexican based players to have access to the .com player pool.
We will bring you more news as and when it rolls in.