Chow Tai Fook Enterprises is expanding its casino business with plans to invest $4 billion in a casino project in Vietnam.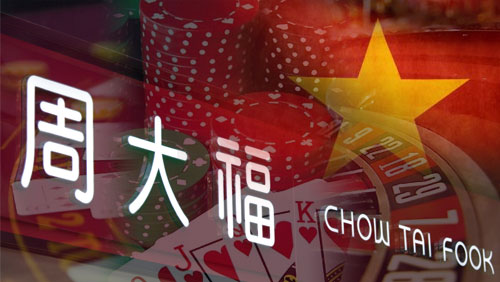 The Hong Kong-based investment conglomerate is looking at a casino resort project in the Quang Nam province in central Vietnam. Speaking in an interview with Bloomberg, Chow Tai Fook Director Henry Cheng said that the investment firm is "interested" in being a part of an ownership group that will build a casino in the province and that it is "doing something to secure this project."
Cheng didn't disclose any more details about the company's plans.
For the company to gain entry, it's likely in discussions with VinaCapital Group, Vietnam's largest fund manager, which is currently developing the Quang Nam casino project. VinaCapital is in the process of securing a foreign partner for the project and a report by the Vietnam Investment Review in October 2014 said that the company had almost completed negotiations with a foreign firm, although the identity of the company has yet to be revealed.
Chow Tai Fook has taken an aggressive approach in tapping the gaming industry this year. In June, the company joined a consortium with Hong Kong real estate developer Far East Consortium International and Australian casino company Echo Entertainment to bid for a casino project in Brisbane. Chow Tai Fook and Far East Consortium both secured a 25% stake in the project. The company also signed a letter of intent in November to build a $1 billion casino on Yeongjongdo Island in the Incheon Free Economic Zone (IFEZ) in South Korea.
Chow Tai Fook has investments in Macau, including a 10% stake in Sociedade de Turismo & Diversoes de Macau SA (STDM), giving the company control of close to 300 million shares of SJM Holdings, considered Asia's largest casino operator. The company also controls International Entertainment Corp, an entertainment firm that is in the process of acquiring a 70% stake in junket operator Sun City Gaming Promotion for HK$7.35 billion ($948 million).
Comments