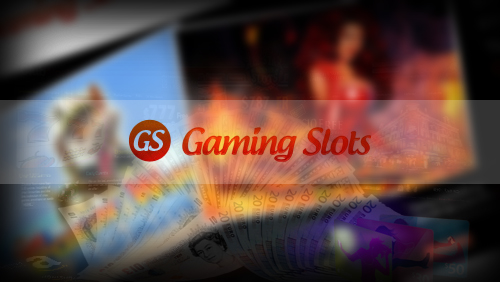 Popular slots review site Gamingslots.com was relaunched today, offering a brand new design and lots of extra features. To celebrate the relaunch, Gamingslots is giving away $2000 in casino cash, vouchers and casino prizes in the "Know Your Slots" competition.
22 October 2014 (Press Release) — The internet's most popular slots review team has today announced that its newly designed Gamingslots.com site is now live. To celebrate, Gamingslots is giving away a staggering $2,000 worth of casino prize money in its free to enter 'Know Your Slots' competition. There are also a number of other exciting prizes to be won  such as, Amazon and iTunes vouchers, speakers, iPhone covers and casino merchandise.
"Project G" – the name given to the redevelopment of the website, has taken almost a year to complete and has largely been redeveloped based on feedback from players and fans of the site.  With this in mind, the Gamingslots team has redesigned navigation, improved search functionality and made the entire website fully functional on all mobile and tablet devices.
Regular visitors to the site can also look forward to a variety of brand new features that include analytical data for slots games and a wide selection of bonus videos.  For anyone that wishes to find out more, there is a special Project G page with details of all the improvements taking place including details of the competition at the bottom of the page.
So if you feel you 'Know Your Slots', then you are well on your way to bagging the top cash prize of $800 or equivalent in Euros or British pounds of casino money. Don't forget, there are also lots more casino cash prizes being given away up to the value of $2,000. The closing date for the competition is 31st October 2014, so those that haven't entered yet need to make sure they do by this date.
Carl Blackley from Gamingslots believes that the Project G updates will 'greatly improve' visitors experience on Gamingslots.com.
"Project G began back in 2013 and has involved input from the entire Gamingslots team and several regular users of the website. We also reacted to market demand and we strongly believe that the user experience has been greatly improved because of this, and that we now offer players a site where they can immerse themselves in casino slots."
"The 'Know Your Slots' competition is a great way to give anyone that visits the site, a chance to win some great prizes for knowing a bit about slots. The questions are all about slots, but you could find all the answers on Gamingslots.com if you look around," he added.
For Media Enquiries
Carl Blackley
E: [email protected]
About GamingSlots.com: Gamingslots.com is a slots website providing reviews, bonus videos and free play slot games. The website was launched in 2012 and has over 1,000 slot reviews from over 20 slots developers, as well as up to date industry news and special features.