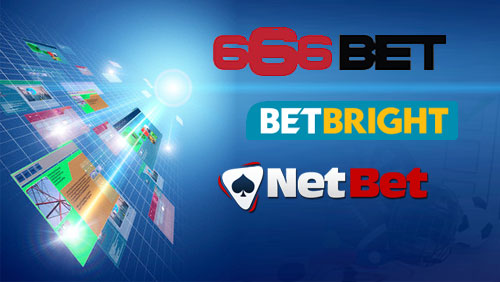 Last week, I explored the software opportunities open to start ups looking to launch into iGaming's sports betting market. Choosing the best betting software and customer management platform, alongside deep pockets and a plethora of grey matter, is the great enabler. Once you've made that choice, it's all about running a stand out, successful business that can find a strong, sustainable place in the market. Sounds easy? Success stories are in the minority these days. Let's take a look at a few of them and find out what they're doing right.
666BET have been making more noise than any other bookmaker in the UK market this year. It's been quite an entrance. Before I interviewed him, Barry Martin, the firm's CEO, was described to me as a "human dynamo" – something which certainly comes across in the speed, the volume and the quality of the partnerships and acquisition activity 666bet has undertaken in the short time they've been alive.
With the preemptive fallout of the POCT in the UK, Martin has spotted an opportunity to grab market share, and grabbing it he is – the acquisition of established casino brand Metro Play is a testament to the rate of growth the company is looking to achieve.
Coupled with this, the most noticeable aspect of the company's first quarter has been the superfluity of sponsorship and endorsement deals that Martin and his team can hang their hat on since launching under 4 months ago. Today's count includes: 'Arry Redknapp, Vas Blackwood, West Bromwich Albion FC, Leyton Orient FC, Leicester City FC and several boxing cards, the most high profile of which was announced yesterday – British Heavyweight Anthony Joshua's heavyweight title bout in October. 666BET's launch promotion offering new customers 1966/1 on England claiming World Cup glory in 2014, whilst safe as houses in retrospect "definitely won't be the last offer that scares our accounts team stiff", according to Martin.
Martin's thinking behind this activity is clear. "We want to stand out from the crowd in a big way. A lot of the big boys are too afraid to put themselves on the line and lose out in the process. Building a bond with the customers is key in any successful business and we hope to do this. 666BET have put brand ahead of product up until now. They hit TV right from the off – a rare, but understandable move given the proximity of the World Cup to their desired launch. The likelihood is product and retention will play an important role in Q2 as inevitable post-World Cup churn begins to set in.
Irish start up Betbright, the B2C offering from wonderfully named betting software provider Dedsert, is a brand that's slotted into the markets found in Oddschecker's tables almost unnoticed. Nap-of-the-earth is probably the most apt way of describing BetBright's stealthy assault on the UK and Irish markets, but that doesn't mean it's been any less effective than the more out-there approach of 666BET.
In-stadia betting partnerships with Aston Villa, Sheffield Wednesday, Wolverhampton Wanderers, Port Vale and Peterborough United all point to a savvy and strategic approach at grabbing a share of the Midlands betting audience through a highly cost effective channel.
"We are taking a bite out of a market that is profitable but which has yet to fully grasp the changing nature of digital engagement," CEO Marcus Brennan expressed.
Whilst Brennan explains that the parent company aims to transcend global markets with its proprietary B2B offering over the next 18 months, Betbright's "revenues have been ahead of expectations." Quite an achievement for a brand one might argue is in existence to prove the software concept. I've been particularly impressed by the all-too-rarely attempted regional approach to their marketing.
Success is even rarer amongst existing iGaming brands launching a sports betting venture to compliment casino and poker verticals. NetBet had a much-maligned, much-ignored legacy sports betting platform before they relaunched it with aplomb via a new relationship with SBTech.
Itai Zak, SBTech's CEO, has lauded the strides made by NetBet since they took on his product. "Inside 12 months, NetBet has been able to triple their margins in the UK market and increase the turnover fivefold, benefiting hugely from our live-betting product, competitive pricing through large margins."
This growth will see NetBet leap on the UK TV advertising carousel in late 2014, unabashed by POCT as they look to accompany that with heavy, targeted above the line spend.
Glory is not always as tangible as it has been for these three success stories. For every Wellington, you'll read about a Custer and a Brudenell. The obituaries for the likes of Bet Butler and Canbet ought to serve as stark warnings to anyone seeking to launch an online sports betting venture.