China continued its long-standing campaign of cracking down on illegal gambling by recently destroying more than 4,000 gambling machines in the suburban district of Baoshan. These machines were all seized in police raids.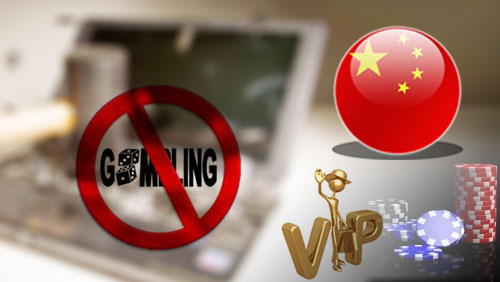 The latest raid on illegal gambling saw 32 people get arrested to go with 379 seized gambling machines and the close to 20,000 yuan, a little more than $3,200, were confiscated.
Since reinforcing its edict to stomp out illegal gambling in the country, police in the mainland have successfully shut down over 2,000 unlicensed gaming centers this year. Authorities have also arrested more than 4,250 people involved in the activity, of which 150 will face trial.
The latest round of arrest comes a week after Chinese police keyed in on two underground gambling dens in a local district believed to be providing access to illegal online gambling services. An official of the Shanghai police told Shanghai Daily that local authorities have discovered illegal gambling dens in a variety of everyday places, including Internet cafes, snooker halls and even hidden rooms inside apartments.
Law enforcement officials are also calling on game machine manufacturers to help in the crackdown on illegal gambling. One way to help, at least according to the police, would be to install black boxes inside legal gambling machines that would be able to alert the authorities if these devices are tampered.
The Chinese government's ongoing crackdown on illegal gambling and corruption has forced Chinese high rollers to brush off Macau for their usual gambling spoils in favor of other gambling destinations. "Since the scrutiny has intensified, gamblers are instead spending time away from Macau," Morgan Stanley analyst Praveen Choudhary wrote in a report last week. "Rich and famous gamblers are lying low and junkets have turned cautious in extending credit to worthy people."
Meanwhile, the VIP gamblers who aren't lying low have set their sights on other gambling locations, including Asia, Australia and even Las Vegas. Junket operators, in particular, have become more aggressive in bringing its clients to countries like the Philippines, Singapore and Australia to avoid what Credit Suisse analysts Kenneth Fong and Isis Wong told Bloomberg "frequent appearances in Macau in light of the current sensitive political situation."