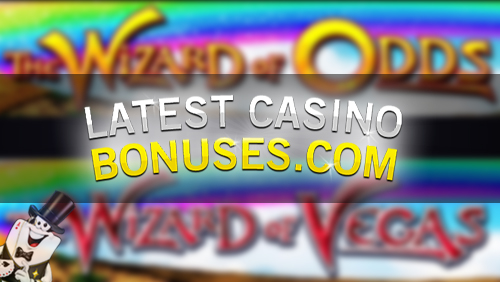 It is definitely the purchase of all purchases for the LCB Network: the acquisition of WizardofOdds.com (WOO) & WizardofVegas.com (WOV) in a staggering deal worth $2.35 million.
WOO is worth its weight in gold as the go to source for information pertaining to percentage odds on games, casino house edge calculations, and optimal playing strategies. The founder of the site, Mr Michael Shackleford (http://en.wikipedia.org/wiki/Michael_Shackleford), is nothing short of a prodigy at analyzng hundreds of casino card and table games. The highly respected master of odds computes what the ordinary gambler can't, creating a gambler's bible of mathematical wizardry.
Since its inception in 2006, LCB has expanded into a network after acquiring a number of online affiliate sites including casinos, bingo, sports, poker and blackjack. The acquisition follows another recent acquisition of GamesandCasino.com, and is made in partnership with minority investor, CasinoListings.com.
The Wizard of Odds, Michael Shackleford, will stay on as a full time writer and advisor working closely with the new owners. Visitors and members can expect the same high quality information they have become accustomed to from WizardofOdds.com. LCB has the tools and the ingenuity to bring WOO to the next level without sacrificing the characteristics or the site that made it successful in the first place.
About LatestCasinoBonuses.com:
The LCB network has grown considerably from its origin in 2006 as a single site, LatestCasinoBonuses.com. It is known and loved by over 67,000 members for its exclusive no deposit bonuses, its detailed casino, slot machine and software reviews, gambling news, editorials, community forum, free games and a massive library of information covering every part of the gambling industry. LCB was named Best Casino affiliate at the annual IGB Affiliate Awards in 2013 and 2014, and Best Overall Affiliate in 2014.