Lee Davy takes a look at a quiet week in poker that sees a series of online poker financial results released, more news on the continuing saga of real money online poker in California, Chris Moorman seeking help from a mental game coach, Dan Smith continuing to show why is just so frickin good and Daniel Negreanu giving money away on Twitter.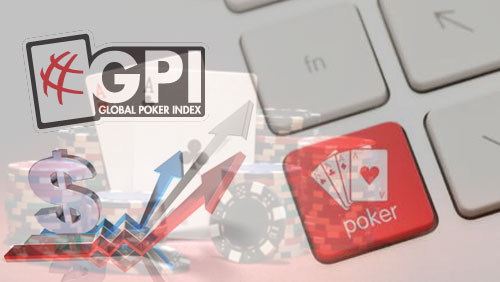 The headlines of poker magazines were coated with numbers this week after bwin.party, and the states of Nevada and Delaware, released their latest revenue numbers, and they weren't particularly impressive.
First to bwin.party, and Norbert Teufelberger and the gang announced that their online poker machine made a loss in the first half of 2014, with revenue of €44.1m representing a 31% drop year-on-year. That's a €1.4m loss from online poker activities compared to a profit of €7.2m year-on-year.
The official word?
"It is clear that a more fundamental approach is needed to turnaround our commercial and operational performance."
The negative swing has been attributed to operating losses in New Jersey, which rumble in at €7.3m.
Better News From Delaware
Delaware is never going to earn Wolf of Wall Street wads of cash, but it has stopped the rot with a northward projection after three consecutive months of deterioration.
Delaware Park, Dover Downs and Harrington managed to earn $31.4k of revenue, as opposed to the $25.6k that it earned in June, and although that's positive news, it's worth noting that it still ranks as the second worst performing month since online poker started racking up the numbers back in Nov 2013.
Somewhat alarmingly for Delaware, total iGaming revenue fell by 7.6%, from $187k in June to a July score of $173k.
Not so Good News From Nevada
Following the month of June in Nevadan poker revenue spreadsheets, is a little like following Angelina Jolie along the red carpet.
The World Series of Poker generally sets the June figures on fire, with July pretty much dousing out the flames, and this year was no exception.
Poker, in general, added $11.4m in revenue to the states iGaming figures, which was an 8% drop from June. $958k of that money came from the online poker companies Ultimate Poker, WSOP.com and Real Gaming and it was $79k less than the $1.037m it earned in June.
On the upside the online poker figures were the second highest since tracking began, proving that the WSOP has added to the online poker numbers.
California Still Dreaming
The will there won't there California online poker saga is back on after Assemblyman Reginald Byron Jones-Sawyer issued a statement that he would be submitting a new online poker bill at the beginning of the 2015-16 legislative session.
You may remember Jones-Sawyer tossed his previous bill (AB 2291) into the trash after it was concluded that the Department of Justice, and the California Gaming Commission didn't have time to deal with it.
"Over the past seven months, we have seen tremendous progress regarding this issue. The California Native American Tribes, who have gaming compacts, and who presented language for AB 2291, are more united than ever before." Said Jones-Sawyer.
One of the Tribes who didn't provide part of the language for AB 2291 – preferring instead to go it alone – were the Lipay Nation of Santa Ysabel, and they vowed to launch real money online poker on Privatetable.com by the end of the month.
We'll all play over there then.
Not so fast.
Intrepid reporter John Mehaffey reported on CaliforniaOnlinePoker.com that the launch had been pushed back a week.
Only in Hollywood.
Double Bubble
Whether PokerStars will be part of the shiny new Californian online poker market is still open to a lot of conjecture, but they are not sitting around twiddling their thumbs in the meantime.
This week, the largest online poker room in the world revealed plans to launch a new format of tournament poker, called Double Bubble, at the 2015 PokerStars Caribbean Adventure (PCA).
The format ensures that 50% of the field will be guaranteed their buy-in, and the rest of the money will be handed out to the top 8% of the field.  CalvinAyre sought opinion from several of the games top pros, last week, and it seems likely that the format will be a resounding success.
Dan Smith Continues to Conquer
Can Dan Smith become the first player to win two Global Poker Index (GPI) Player of the Year titles in the first three years of its existence?
That achievement became a distinct possibility after Smith once again shone brighter than any other star at the recent record-breaking European Poker Tour (EPT) in Barcelona.
Smith won his sixth EPT side event victory, after taking the first prize of €159,500 in the 2,200 NLHE event, after outlasting a final table that housed the likes of Anton Wigg (3rd), Toby Lewis (4th) and Joao Simao (5th).
The victory takes him into second place of the POY leaderboard less than 50 points away from his fellow countryman Scott Seiver, and he replaces Ole Schemion at the top of the GPI 300.
Chris Moorman Sees a Doctor
From one of the greatest live tournament players in the world, to arguably the best in the online realm.
Chris Moorman has won over $11m in online tournament earnings, but recently revealed in his CardPlayer blog that he blew a large chunk of that money on his former stable of horses.
The lad from Brighton had to swallow his pride, and move down in stakes, and it was at this time that he sought out the help of an Elite Performance Expert called Dr. Stephen Simpson.
The Doc taught Moorman all sorts of Eckhart Tolle type shit and the results? Moorman goes and wins his first-ever major live tournament at the World Poker Tour (WPT) LA Poker Classic for a nice seven figure score.
It's all in the headwork, I promise you.
Daniel Negreanu Giving Money Away
Moorman is not alone in this new fangled way of thinking. Daniel Negreanu is a get your mindset right convert after admitting that his phenomenal success in 2013 was down to the time spent in the Las Vegas Choice Centre.
It seems the course must have also taught people the value of giving as Kid Poker went to Twitter this week to hand out 10 piles of $500 notes to the first 10 lucky Twitter followers who replied to his tweet with an interesting take on what they would do with the money.
If you have any of that money left I would like you to know that I would give it all to charity.
I promise.