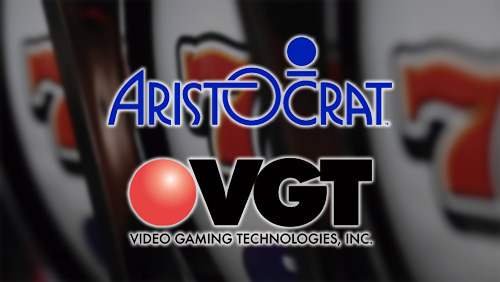 Australian slot-machine manufacturer Aristocrat Leisure Ltd. is betting big on Native-American-run casinos after securing a $1.28 billion takeover of Video Gaming Technologies Inc. from its founder Jon Yarbough.
The deal puts Aristocrat in good position to secure a large chunk of the US slot machine market, where VGT has over 20,200 machines leased to tribal casinos in Oklahoma, California, Washington and other states.
Combined with 8,200 machines that Aristocrat has installed in North America, the VGT deal brings the company's gaming units up to a total of 28,400 units, over three times its initial supply.
It's a huge transaction for Aristocrat but CEO Jamie Odell believes the company made the right move, calling the strategic and financial benefits from the takeover compelling.
Aristocrat's deal comes at a time when big companies are swooping up the competition in a bid to consolidate their respective markets. Last year, Bally Technologies agreed to a deal with SHFL Entertainment for $1.3 billion while Scientific Games Corp. launched a $1.5 billion takeover of WMS Industries.
To help pay for the deal, Aristocrat announced that it had placed $352 million in new shares. The company also took out a $1.3 billion seven-year loan and a $94 million five-year revolving credit facility.
The transaction is expected to be completed sometime next year, possibly around the end of March or as soon as the transaction meets regulatory approvals.