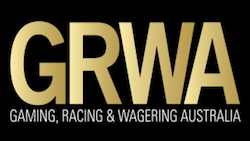 With all the attention being heaped upon the Asian iGaming industry, it's easy to forget that just south of that continent lies a country that already has an established gambling industry. It may not be the biggest in the world nor the flashiest, but gambling in Australia is alive and well.
From August 11 to 13, Gaming, Racing & Wagering Australia (GRWA), the region's leading conference for Australia's gaming, sports betting, lottery and racing executives, promises nothing less than the attendance and involvement of some of the biggest names in the industry. And yes, that also includes prominent industry minds from Asia.
Set to take place at the Swissotel Hotel in Sydney, GRWA 2014 will host over 150 senior gaming executives looking to discuss new gaming regulations and strategies to increase growth and overall profitability of the country's gaming business.
This year, GRWA 2014 is promising more networking opportunities, including the Official GRWA Speed Networking session and evening Networking Drinks. Exclusive half-day workshops will cover a number of important topics like Mobile & Tablet Sports Betting and Best Practice Casino Marketing. Roundtable sessions offer delegates the chance to interact with speakers in casual question-and-answer sessions.
Registration for Gaming, Racing, & Wagering Australia is still ongoing. If you're interested in attending, click this link for all the details on how to register.