Macau has posted a decline in year-on-year gross gambling revenue. Yes, such a thing is apparently possible. But before you start screaming about the apocalypse, understand that a lot of analysts actually feared it would happen.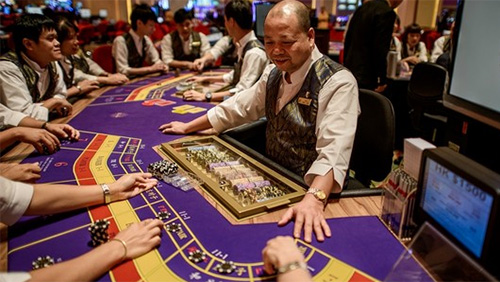 For the first time in four years, casinos in the largest gambling hub in the world didn't rake in as much money in June this year as it did in the same month last year. The casinos still posted gross gambling revenue of MOP27.4 billion but that represents a drop of 3.7 percent year-on-year.
Analysts actually expected this would happen, predicting a drop in revenue ranging from four to six percent thanks to the World freakin' Cup.
That's right! Chinese gamblers, especially the VIP ones, appeared to spend less time on the gambling tables and more time in front of televisions watching the World Cup. Quite possibly, the same hefty bets they used to make on those same tables were diverted to the quadrennial football tournament. Perhaps, some of them cashed in big on Luis Suarez biting Giorgio Chiellini?
On a more serious note, slower economic growth and the continued crackdown on corruption could have also played a big part in the revenue decline. Some analysts had feared that the decline would reach 10 percent. Fortunately, it didn't go that far, which is a small victory in its own right.