Lee Davy sits down to talk to the current Global Poker Index (GPI) 2014 Player of the Year leader, Keven Stammen, about his recent success, chasing that Triple Crown, life in Cincinnati and much more.

It's not always easy proposing to men in the toilet, but that's exactly what I did when I saw Keven Stammen shaking it in one of the urinals at the Rio.
He's on my hit list of people I wanted to spend time talking to during the summer. According to the Global Poker Index (GPI) he is the most consistent live tournament performer of 2014, and a World Poker Tour (WPT) World Champion to boot, and that's good enough to make my list.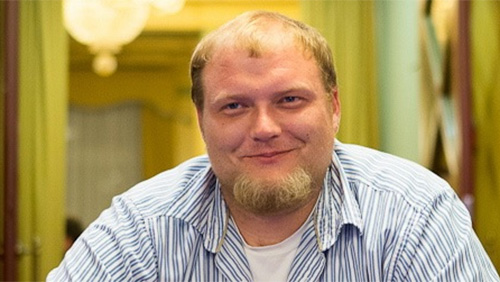 I was interested to know what he was doing differently. I don't know why I bother, it's always the same few key ingredients. In this case, confidence gets the nod, just as it did when I spoke to Scott Seiver just a few days ago.
"I have lots of confidence at the moment. It seems like I can't lose a tournament. It hasn't come out at the World Series just yet, but I hope…I hope," says Stammen as we step outside into the Rio hallway, "When you are confident you can take every spot that comes up and have no regrets about it."
Two cashes in the PokerStars Caribbean Adventure (PCA) in January, five cashes in Season 12 of the WPT, including that massive win in Atlantic City, victory in a side event at the LA Poker Classic, a deep run in a Heartland Poker Tour (HPT) event in California, and a runner-up spot in a $1.5k event in his hometown of Cincinnati.
That's why Stammen is currently occupying the top spot in the 2014 GPI Player of the Year (POY) rankings. Something that may very well change during the busiest period of tournament poker the year will see.
"I have played between 6-8 events, so far at the WSOP, and cashed once in the $1,000 event. I am going to play pretty much all of the No-Limit events, and maybe some PLO's."
I ask him if he is a goals orientated guy?
"I'm not really a goal type guy, but I guess I want to win the Triple Crown now I have a won a bracelet and WPT event."
To capture that Triple Crown Stammen is going to have to win a European Poker Tour (EPT) Main Event title; and at the moment, that feat remains one of the toughest in the industry – and notwithstanding the PCA – the big man only has one EPT Main Event score to his name (London EPT7).
That being said, Stammen has been fairly prolific at the EPT Side Event tables, particularly in San Remo where in 2012 he won two events worth $119,950 & $213,043; and then followed that up with a $117,073 score in an event in Baden, Austria, just a few days later. He also has form in Amsterdam where he finished fifth in the 2011 Masters Classic for $123,734.
"I have played a lot of EPT events. It used to be a lot nicer to play three EPT's in a month, but they are spread out now, and so it's a lot tougher to get out there."
These days you are more likely to find Stammen hanging out with his girlfriend Hannah, in their hometown of Cincinnati, than traveling to Baden to play in a random poker tournament.
"We have a Horseshoe in Cincinnati and I put in a decent amount of hours in at the PLO tables, but I haven't been back since my WPT win. I haven't really had it in me to want to grind."
Learning Pot-Limit Omaha (PLO) is one of the challenges Stammen has in his life right now.
"NLHE tournaments is definitely my favorite type of game, and then PLO cash. I am starting to get into it but it's hard work, lots of variance and really easy to play like shit."
I wonder if there is a stage of evolution going on. Is he going to progress from NLHE, to PLO and then on to some of the other mixed games?
"Not really, but I don't know why. I feel like I can play all the games, but I guess I have never had enough money to feel like I can play a game I don't know much about. Maybe that may change this year. Maybe I will try out the Dealers Choice (DC) event. That seems like fun."
I wouldn't bet against him taking it down.
Would you?