Lee Davy sits down with one of the hottest properties in poker, Scott Seiver, to talk about the key to staying on par with the elite in the game, the BIG ONE for ONE DROP and much more.
What does the consummate professional poker player look like?
A tough question, but if I had to bet my life on it I would cut the mould from around the body of Scott Seiver. He is technically brilliant, as calm as a buddhistmonk, runs good at just the right moments, wins all of the top titles and has bucket loads of cash.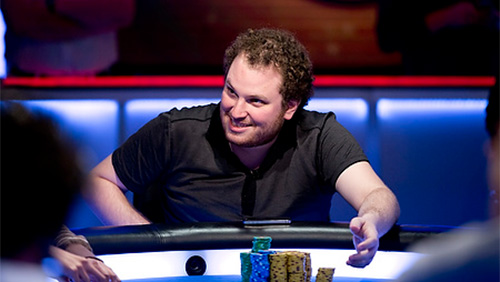 He is running hotter than Kate Upton in a manikin and sits on the shoulder of Ole Schemion at the top of the Global Poker Index (GPI). The chart that separate the wheat from the chaff.
So where does all of this heat come from?
"A lot of the tournaments I am playing in have smaller fields, so someone is going to win a lot of them. I have been getting lucky a bunch of times and I am dialed in. I have always had the thought that whenever someone starts doing well in tournaments, they keep doing well. It makes you more confident about your game and confidence is everything in poker."
The creation of the High Roller fraternity has introduced an elite tier of players into the game. Perhaps, it has always been there, but it's more prominent than ever. With technical ability being separated by a cheese wire, where does Seiver believe the new wave of edges comes from?
"I honestly think one of the best methods of preparation is mental. So much of the game at the highest level comes down to fractional decisions. If you are angry, or upset, or your head is elsewhere while you are playing, you are going to make a bad decision, and that one decision may take you from being the best player in the tournament to the 15th best. It's all about trying to keep a clear mind, focus and ensure you have balance between work and the rest of your life, whilst trying to reduce stress. All of these things come out on a poker table and you have to try to avoid them at all costs."
Easier said than done.
"I think meditation is the best thing in the world, and everyone should do it. Just five minutes a day, take some time and clear your head and you will find it does wonders for your day going forward. There are so many little tricks you can do to try and keep yourself in a moment and at this level, it's important to find whatever works for you."
There are various different types of meditation. I wondered what form Seiver practiced?
"Nothing specific, other than very basic ideas of clearing your head of thoughts, not trying to worry about other things and trying to accept whatever thoughts may come. I have tried a flotation tank—a sensory deprivation chamber which is a fascinating experience. The first time I did it was 75 minutes. The craziest part is not having access to a clock, because you start to think they might have forgotten about you. But it's an amazing experience that something everyone should try at least once.
"The game is tough and the elite players are getting more elite and you have to find your edge. The people, who aren't trying to be healthy, calm, focused and work outside of the table, are being left behind. So it's a natural process as the game gets tougher the best players are going to have to do more work to stay the best."
So is one of the hottest properties in poker going to be playing in the biggest game in the world? Are we going to see Scott Seiver playing in the big one for One Drop?
"Yes, I will be playing it. It should be a great tournament, and I am excited that a tournament like this exists where you are forced to give to charity in a way that you may not think about it otherwise. Then it thrusts the thought of charity to the top of their minds and perhaps they might be thinking what else could I do to help people?"
It seems philanthropy is also the new vogue at the high end of the game. Something that I believe is rubbing off from playing with some of the businessman who regularly plays in the high stakes games.
"A lot of the businessmen, that the high stakes poker players are playing with, are leading by example and it's creating this downward trickle that as the most successful players are getting a little bit older, and financially secure, are thinking what else can I do to give a little back and what can I do in my role to pay it forward."
Now this is the type of man you know would do good things with a $20 million Big One for One Drop first prize, and I wouldn't bet against it.