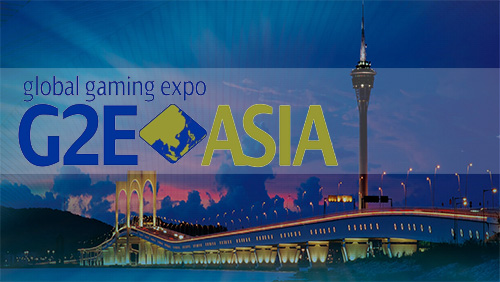 [polldaddy poll=8030727]
Regarded as the most comprehensive gaming conference and the premier trade event in Asia, Global Gaming Expo (G2E) Asia is scheduled to open its doors on May 20 at the Venetian Macao. In line with this, we decided to ask our readers if they will be attending G2E Asia in last week's poll.
Majority of our readers said "No" at 71%, while only 29% voted for "Yes".
Basically, these numbers fall in line with our readership which comes in thirds – 30% Asian (more likely to attend), 30% European (less likely to attend), 30% North American with the other 10% of our readers coming from around the world. So hitting almost 30% "Yes" is a decent number considering people's locations. In 2013, over 95% of the top Asian casino operators were present at the show so we probably expect the same attendance this year.
G2E Asia offers a rare opportunity to see the latest gaming products from the largest selection of manufacturers and supplier, and opportunities to expand networking circle and conduct business. This year's event will feature a host of new events and activities including the inaugural iGaming Congress, a whole-day program that will address topics related to the continued growth of the industry in the Asian gaming market.
For this week's poll, we ask our readers about how hard will Macau's casinos be affected by China's crackdown on UnionPay. Check back next week to see what our readers think.