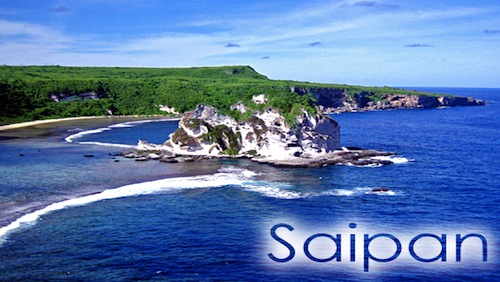 Saipan's plans to bring a casino into its shores took a huge step forward earlier this week after two casino business plans were submitted to the Lottery Commission for review and evaluation. One of the two proposals has come from Macau junket investor First Natural Foods Holdings Ltd., which plans to invest at least $2 billion for a massive integrated resort and casino in the Northern Mariana islands.
To sweeten its bid for the island's one available casino license, First Natural Foods' wholly-owned subsidiary Best Sunshine International Ltdhas promised to build four luxury hotels and villas with up to 2,000 guest rooms. The Saipan Tribune earlier reported that the second bid was submitted by Marianas Stars Entertainment Inc.
Mariana Stars, in which Hong Kong-based Mega Stars Overseas Ltd holds a 25-percent stake, has yet to bare its proposal. Each company has deposited $30 million in escrow to demonstrate its commitment.
Despite earning its keep as an investment holding company that engages in processing and trading food products, First Natural Foods Holdings has a history of diving into the gambling industry. In March, the company completed a $400 million acquisition of Macau junket company Hang Seng Sociedade Unipessoal Ltda. Hang Seng operates 86 gaming tables spread across seven VIP rooms in some of the biggest casinos in Macau, including Sands Cotai Central, MGM Macau, StarWorld Casino, Wynn Macau, and Venetian Macao.
Saipan is expected to announce the successful casino license bidder before June 20.