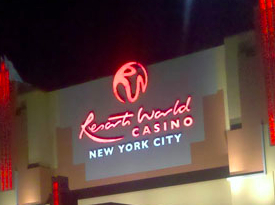 With the $1 million application fee deadline to the state gaming commission having come and gone, as many as 24 prospective casino developers are vying for the four licenses currently up for grabs in New York.
None of these developers, though, are probably bigger than the Genting Group.
The Malaysian casino giant announced that it's throwing its name into the hat for one of those four casino licenses. Genting joins Caesars Entertainment as two of the biggest and most prominent developers to express interest in New York.
Just like Caesars, which announced its proposal to build a $750 million casino in Woodbury, Orange County, Genting is also eyeing a site in the Catskills and Hudson Valley region encompassing Orange, Sullivan, and Ulster Counties. The fact that two of the biggest operators in the race are eyeing this region might explain the enormous $70 million casino license fee (the biggest in the state) an operator has to pay in order to build a casino there.
Genting has made no bones about its plans to expand in the US market but Genting already has Resorts World New York, a slots parlor at the Aqueduct track in Queens.
Granted, RW New York isn't a full-fledged casino unlike the one it wants to build with this application. But questions on whether it could potentially siphon off players out of RW New York aren't entirely unfounded. Many observers believe the Northeast casino market is already saturated and new casinos and slot machine parlors are opening in Connecticut, Maryland, New Jersey, Pennsylvania, Rhode Island, and even Massachusetts. And we're not even jumping into the five Indian casinos upstate and electronic slot machine parlors at nine racetracks in New York.
Then again, if there's an operator that has the financial capability to splurge on another gaming establishment while already having one in the same state, it's Genting.