Turf TV with record racecourse cash injection after ploughing £45m back into its 34 racecourses after an astounding year saw them beaming their pictures to 98% of all British and land-based operators.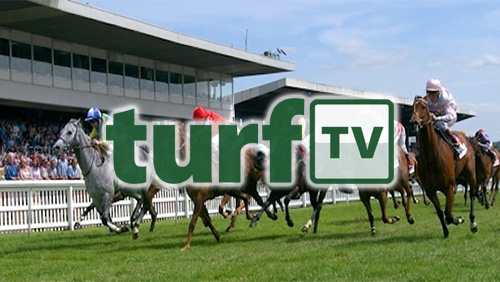 Where were you when the 25/1 winner Pineau De Re took the accolades at the first-ever £1m Grand National this weekend?
If you were in a betting shop then the chances are the pictures you were watching were beamed into your brain by the boffins behind the broadcasting barnstormers Turf TV.
The equine broadcast network has announced a year of 'significant growth' after operating profits rose 5% to £10.3m after returning £45m to the 34 racecourses that fall under its tutelage (representing 65% of all revenues generated by the business).
Subscribers to the service was also on the increase after more than 98% of the 10,450 British and land-based bookies were plugging into the network by the end of a year that saw them shake hands with major operators Coral, Ladbrokes and William Hill.
2014 has seen even more steady handshakes after further deals saw Betfred join the party, as well as a deal with Hills to take over from The Racing Network to air the shops US Racing coverage from such venues as Gulfstream Park, Pimlico, Laurel Park and Santa Anita.
Turf TV is a joint venture between Britain's top racecourses and the billionaire investor Joe Lewis, who is the main investor in the Tavistock Group; an international private investment organization with fingers in the pies of the likes of Tottenham Hotspur and Islewoth Golf and Country Club.
Talking to iGaming Business about the outstanding results, Simon Ellen, Turf TV Chairman, stated: "With the security of long-term deals with all our major customers, combined with new and innovative content offerings such as US racing, we are well-positioned going forward."
Comments