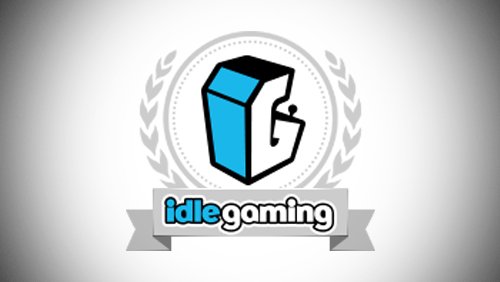 SAN FRANCISCO – March 18, 2014 – Idle Gaming, the premium brand in social casino gaming and the company behind the hit social poker app Fresh Deck Poker, announced today that its hot new social casino game Slots of Fun is now available for free download in the Apple iTunes App Store and on Google Play. Previously known as Idle Games, the company recently underwent a corporate rebranding and name change to demonstrate its new focus on developing a premium mobile and tablet social casino game portfolio for iOS, Android and Facebook. Idle Gaming's newly re-launched website can be found here.
Idle Gaming's pivot to building an entire suite of premium social casino games was kicked off by the wildly popular release of Fresh Deck Poker in January 2013, which quickly established itself as a Top 3 mobile poker app by skyrocketing to over five million registered players, becoming the highest user-rated social poker game on both the Android and Apple App Stores. The only truly cross-platform poker app, Fresh Deck Poker allows players to seamlessly switch their same game from desktop to mobile (and between mobile devices), all without ever leaving their seat at the poker table — even during the same hand.
"We've seen incredible engagement with Fresh Deck Poker, and we're excited to add another unique social casino title to our portfolio," said Stuart Lewis-Smith, CEO, Idle Gaming. "The team has worked hard to create an authentic slots action experience and to bring the very best in art and design to the world of social casino gaming with Slots of Fun. Our players have definitely responded, generating retention rates and average session lengths well above our expectations, and giving us overwhelmingly positive feedback."
Slots of Fun already has more than 500,000 registered players who have racked up more than 300 million spins in the game. The game features ten unique slot machines built by a team of genuine real-money slots professionals, colorful and engaging artwork, and innovative game design.
Slots of Fun Features:
10 Unique Slot Machines – Play in Vegas anytime you want, with authentic slots action designed by a team of real-money slots professionals. Try your luck with themed slot machines including Jewel of the Nile, Roaring Reels, Spooky Spinz, Royal Riches, Life's a Beach and the addition of new slots Cyber Critters and Lady Luxury. New features and new slot machine themes are constantly being added.
Multiple Bonus Games – Whether spinning a "Daily Wheel" made to look just like one of Vegas' new & gigantic ferris wheels, discovering hidden treasures inside Egyptian ruins, or finding pearls inside beached oysters, Slots of Fun has no shortage of original and innovative bonus game content.
Supercharged Achievements System – Featuring hundreds of unique game Achievements right out of the gate, as well as plenty of fun ways to compete against your friends for ultimate bragging rights (and awards), Slots of Fun is much more than just a reel-spinning game.
High-Quality Art – Dozens of gorgeous, custom reel symbols and fun avatars help make Slots of Fun impossible to put down.
Lots of Ways to Win Big – Free Spins, fun-to-play Bonus Games, Daily Mystery Gifts, Stacked Wilds and Super Win Mode mean that players get paid out with big prizes!  Plus, now you can power up with new XP Boosts to level up and unlock new slots even faster!
Incredible Speed and Performance – New upgrades being made make the gameplay experience more rewarding and better than ever!
Slots of Funis available for download for free for iOS mobile devices here and for Android devices here and can be found on Facebook here. For more information on Slots of Fun and Idle Gaming visit http://idle-gaming.com.
About Idle Gaming
Idle Gaming is the premium brand in social casino gaming. The San Francisco-based company develops and operates a suite of casino-style social and mobile games. With a team of veteran iGaming professionals, seasoned social/mobile experts, rockstar developers and the highest art quality standards, Idle Gaming creates the world's most entertaining and authentic social casino games.
Comments