The UK's leading online bingo portal WhichBingo.co.uk has launched a brand new awards event for the UK online bingo industry.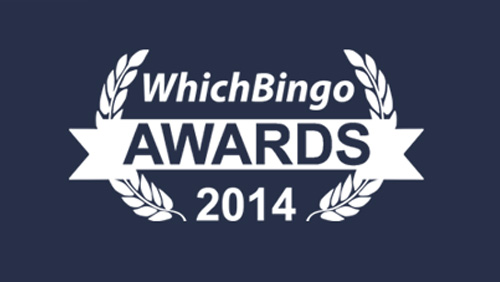 The 2014 'WhichBingo Awards' (www.whichbingo.co.uk/awards/) will see the UK's online bingo brands battle it out to be crowned the best in 10 different categories, including Best Online Bingo Site, Best Mobile Bingo Experience and Most Socially Responsible Bingo Site.
At the end of the awards process, winners will be presented with their awards at an exclusive industry event in London on 15th May as part of the annual Bullet Business Online Bingo Summit.
Commenting on the new awards, Event Organiser Wayne Howe said, "We're delighted to have finally launched what promises to be the biggest and most prestigious awards event dedicated to online bingo in the UK."
"We'll be bringing our awards directly to the great and the good of the online bingo world as an official part of the 2014 Online Bingo Summit. Our aim is to make our awards evening the highlight of the summit for all attendees."
Speaking on behalf of the Online Bingo Summit, Event Organiser Jonny Clegg said, "We're delighted to partner with the recognised market leader in the online bingo industry. The WhichBingo Awards night promises to be a real highlight of this year's bingo summit, one that we're all really looking forward to. It adds even more reason for all bingo professionals to attend this year's summit."
Bingo operators looking to win one of the 10 WhichBingo Awards will need to ensure they submit their nominations before the deadline of Friday 28th March. Shortlists will be published in early April and put to a public vote to decide the winners in each category.
The nomination form can be found on www.whichbingo.co.uk/awards/nominate/
For more information about the WhichBingo Awards visit: www.whichbingo.co.uk/awards/about/ or contact Wayne Howe, Event Organiser on[email protected],telephone 0113 3930500.
About WhichBingo
Founded in 2001 by Phil Fraser, Focus Online Management has been at the forefront of online bingo advertising since it burst onto the internet with WhichBingo.com.
WhichBingo.co.uk was then developed as the first dedicated portal established to cover the UK online bingo market, and since 2004 has remained a leading name in the industry ever since. At its core is the largest directory of UK bingo sites, allowing players to read and leave reviews on every site. WhichBingo was awarded 'Gaming Review Site of the Year' at the 2011 EGR awards, followed by 'Online Gaming Community of the Year' at the 2012 awards. In addition WhichBingo was named 'Bingo Affiliate of the Year' at IGB in January 2012.
About the Bullet Business Online Bingo Summit
Now in its 9th year the Online Bingo Summit remains the industry's number one event for everyone in the online bingo vertical. High level discussion, networking opportunities and insight from experts on the topics that industry peers have highlighted as critical for success in 2014.  The summit is an essential date in the diary this year for everyone in the online bingo industry. http://www.bulletbusiness.com/bingo/
Comments