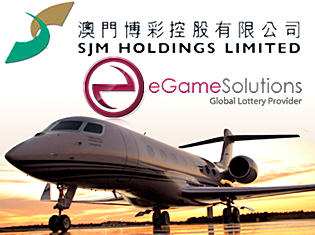 SJM Holdings retained its spot as Macau's top casino operator, earning 23% of January's $3.6b gaming revenue total. Sands China was not far off the pace at 22%. Both SJM and Sands' share slipped one point from December, but Galaxy Entertainment Group gained two points to 20%. Melco Crown Entertainment held steady at 14%, while MGM China gained one point to 11% and Wynn Macau fell two points to 9%. SJM also holds a lead in the number of casinos among Macau's six casino concessionaires, but they're older and smaller than many of the new operations on Macau's Cotai strip.
That's important because around 40% of Macau's total gaming revenue in 2013 came from the newer, flashier operations on Cotai, so SJM investors will be pleased that the company announced it will break ground on its first Cotai property "in the next few weeks" ahead of its expected opening sometime in 2017. SJM used to routinely enjoy a market share above 25%, but its lack of a Cotai presence has cut into its lead. The government-mandated shrinkage of the designated smoking areas in SJM's older peninsula casinos hasn't helped.
SJM's Cotai facility is expected to cost around $3.2b, which may have contributed to the company's decision to dispose of its fifth private jet. An SJM subsidiary leased a total of six private jets back in 2007 and 2008, before the global economic meltdown began in earnest. Such jets are used to ferry high-rolling gamblers to casinos, with Las Vegas Sands president Michael Leven claiming last year that his firm had "the largest private air force" in the world.
Unlike Sands, SJM's casinos are all located in Macau, and demand for its planes has been slack since most of SJM's high-rollers are embarking from China's neighboring Guangdong province, which is more easily accessible via helicopter and which can also land directly at hotels. In August, SJM told the Hong Kong exchange that the jet service had been "economically neutral" and that it would sell off all six aircraft. Four were sold to an unnamed US company in September and the fifth went to the same company last month.
While cutting back on its aviation arm, SJM is making a move into the online lottery business. This week, SJM announced its subsidiary Elite Most Limited (EML) had entered into a joint venture with Hong Kong-based eGame Solutions Operation Limited (ESO) to launch a lottery services company in five unspecified countries. SJM will hold a 75% interest in the JV, for which it will pay up to $50m — $20m to go toward investment in the first two countries, with the remaining $30m allocated elsewhere depending on how well the respective lotteries perform. The eGame Group has provided turnkey solutions for national lotteries in Africa, Asia, Europe and South America.