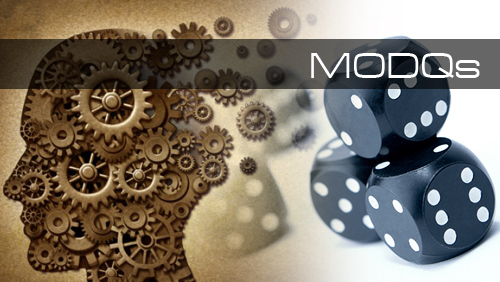 Transparency is a greatly sought after thing everywhere you go. In the medical industry, the sharing of techniques could not only reduce the cost of many procedures but also increase their success as well.
While the same principle applies, the end result at stake is not so important in the iGaming industry. Regardless, sharing data and knowledge would create better products and could even help to reinforce a reputation of safety that is endangered in the eyes of the public by sensationalist headline writers.
Richard J. Lopes, chairman of the California Gambling Control Commission, explained the need for greater information sharing among regulators during his keynote speech at the Macao Gaming Show in November last year. His premise was that the situation may occur whereby he's in discussions with a private company over a license while that company is being investigated by another jurisdiction and he'll only learn about it in the newspaper.
It's suspected that Mr Lopes was referring to Aruze Gaming America which is owned by Kazuo Okada. Speaking to Macau Business Daily at the November conference Mr Lopes didn't comment directly on that case but added that he was unsure of what position he and his agency should take.
He concluded: "That's one of the reasons if the regulatory agencies worked together, it would be much, much simpler for them to just exchange information."
His comments are pretty logical and given that the iGaming industry as a whole is constantly fighting a battle to be perceived as a clean industry it certainly makes sense for regulatory jurisdictions to be on the same page. But what about extending that beyond regulators?
Cooperation among competitors
Sharing information needn't just be a method of the idealistic; it could have many practical applications too. The sharing of customer profiling and player behaviour between operators and affiliates would enable affiliates to provide more targeted marketing – something which is almost completely ignored by the affiliate industry.
One session from LAC last year was chaired by Casinomeister Bryan Bailey and focused on affiliates understanding their targets. Involved in this session was Mark of KasinoKing.com who made the point that he's been able to be successful because he's a casino player himself – something that many affiliates aren't. By sharing insights and information with a larger affiliate who might have fewer connections to casino players both parties could improve their product and conversion.
While this reason for information sharing is more relevant to casino affiliates than others the point remains that a little information being shared between operators and affiliates could provide a significant boost.
Sharing knowledge doesn't mean that companies need give up intimate details of how they operate but a better educated industry will lead to a better reputation and ultimately a larger customer base.
Sam Miranda, senior editor at Right Casino Media, is speaking about the contentious subject of link building at LAC later this week. He explained last month that by encouraging his competitors to adopt better practices he hoped that his own efforts would see the benefit.
He added: "It makes my job easier in the long term if everyone in the industry is happy to share genuinely good content. My presentation can help the competition, but it doesn't give them everything on a plate. I'm not disclosing all of my data, and they still need to execute on the strategies."
Again this approach won't work in all cases but when it comes to SEO the benefits are easy to see.
Convincing the opposition
Returning to the subject of legislators; nowhere is there a greater need for clarity than in the US. There are so many different companies attempting to gain a foothold in newly regulated markets that there are a whole raft of opinions being put to politicians.
By sharing any statistics or research that may have been conducted lobbyists and operators can ensure that all gaming companies are singing from the same hymn sheet. Working as a united front will certainly be necessary in order to combat the sizeable challenge being put forward by Sheldon Adelson and potentially Steve Wynn – two sizeable opponents.
Any contradictions between pro iGaming lobbyists could be potentially disastrous and it's up to the industry as a whole to prove that iGaming is not a danger to society. The director of eCommerce development in Alderney Robin Le Prevost said yesterday during the World Regulatory Briefing at ICE that he was perfectly happy for jurisdictions to use the framework built by his jurisdiction if it meant creating a bigger industry.
Le Provost even referred to one Canadian jurisdiction which had copied Alderney's legislation almost word for word. He explained that he was happy for this to happen because it would mean that there was another jurisdiction providing a safe environment which increased the chances of the industry growing. And of course a larger industry makes for more business.
It's always going to be hard to convince operators to be more open. Private companies believe they hold an advantage by being able to keep their figures quiet while public companies are unlikely to want to give out more than they already do. It seems that those involved in legislative processes are going to have to take the lead with this. The hope is that by seeing the success that it leads to more corporate organisations may follow their lead.
Comments