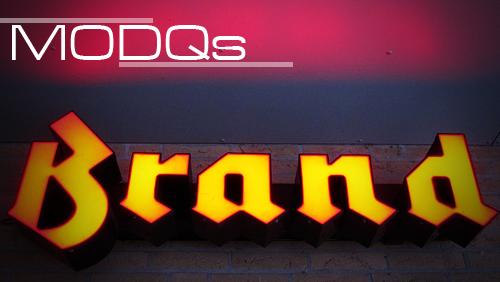 You don't have to look too far to find a report or set of statistics regarding the size of the online gambling industry. From PwC's market report to Global Betting and Gaming Consultants' indices and just about everything in-between, there's no shortage of suggestions of where the next big market might be.
While these suggestions don't always match each other, one area where they do all appear to be singing from the same hymn sheet is when it comes to the UK and main European markets. The general consensus is without doubt that these markets have either reached or are about to reach saturation.
In these saturated markets you have two main types of operators. There are those that have a strong offline presence in the form of high-street bookmakers, land-based casinos or simply just well-known brands and there are those that have been in the online gambling space since the very early days. It's these companies that have spend the past decade jostling for market share and continue to do so to this day.
With so much well established competition it's hard to see how any new brands would be able to break into the market. Big budgets are by no means a guarantee of success and even those with big offline brands have struggled to make headway into these competitive European markets. So while more established brands continue to struggle, is it still possible to gain a good market share with a new brand?
Creating a brand buzz
It's a terrible marketing cliché but you really do have to think about how your brand is perceived by all people. In iGaming there are plenty of examples of companies who have done this well but it's hard to look past Paddy Power who has become known as the fun-loving easy-going Irish bookmaker. An offensive advert is more likely to provoke a 'what are they like?' reaction rather than a negative one which means they're able to push the boundaries even further.
But Paddy Power already had a strong brand presence and as we can't all be lovable rogues other brands have had to try different things. One operator who has had great success is Mr Green who has played on a particular character in order to create a relationship with potential customers.
Central to the Mr Green brand is the character himself which the company have really gone to town on by creating a back story which they'll happily explain at any given opportunity. Speaking a couple of weeks ago, founder and CEO of Mr Green & Co Mikael Pawlo explained his thoughts behind using a character for branding.
He said: "That's the brand we created so obviously I think it's a good idea to use a character. But then again we're also launching Garbo and there we don't have any kind of character because I don't believe that would work for the target audience of the site.
"With the Mr Green brand it's been very useful but I don't think it's a prerequisite that to build a successful brand you have to have a character. But in this case we built an entire story around Mr Green, everyone in the office knows everything about him."
Another interesting case is that of bet365's use of Ray Winstone. While not being nearly as central to the brand is as Mr Green, Winstone's live odds advertisements have become synonymous with in-play betting and the company in general. By incorporating a person into their advertising rather than providing us with the usual technology-filled content bet365 has been able to stand out from other operators. So if you're looking to break into these overly saturated markets, the use of a character in one form or another definitely helps.
Returning back to the example of Mr Green, they went to extra lengths to ensure that they were going to be seen as a brand that valued entertainment highly. This meant finding games from several different software providers and ensuring that they were in-keeping with the brand identity.  It even meant that they had to build their own wallet to be able to cope with the multiple providers – something that was by no means the easy option but has clearly paid off in the long run.
It's hard not to use Mr Green as a yardstick for creating a brand in already established markets as they've done it so well. What they have shown is that it is possible but that you have to be very savvy and willing to go the extra mile in order to make it happen.