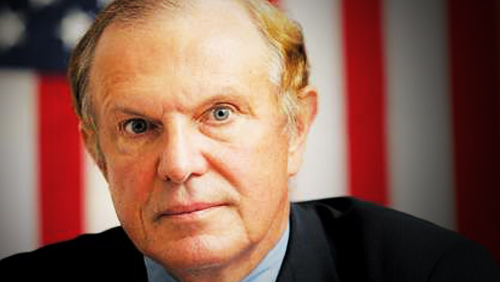 New Jersey State Senator Ray Lesniak is a champion of online gambling regulation and we love him for it. He is the man behind New Jersey's Internet gaming crusade and he has just recently widened his goal for the Garden State.  "I've changed my mission from making New Jersey the Silicon Valley of internet gaming to the mecca of Internet gaming," the Senator shared.
Senator Lesniak is preparing a bill as we speak, a bill that would allow for international operators to base themselves in New Jersey and offer their services to any country in which online gambling is legal.   However, these operators would not be entitled to offer their services to customers residing within the United States.  "This just shows how silly and archaic our laws are and soon [they] will come tumbling down", said the Senator.
As we all know, people are going to find a way to do what they want to do, legal or not.  "You cannot shut down the Internet, its just not possible," said the Senator.  This is why it's essential to put the appropriate legislation into place, because people are going to gambling online anyway.
When asked why an international company would base themselves in New Jersey vs. a more traditional iGaming hub such as Isle of Man or Gibraltar, Senator Lesniak said he's been told by those involved that the regulatory atmosphere, the continuity, stability, security and legitimacy of a jurisdiction like New Jersey is appealing.
The Senator shared another ambition of his, for New Jersey to host a "Ryder Cup" of poker.  His vision includes the creation of apoker tournament for anyone outside the US and another tourney for the people within the borders of NJ.  The finalists of these tournaments would come play for the title at one of the Atlantic City casinos, all covered by international TV.
"It won't be the Ryder Cup, it won't be the world cup of soccer, but it will be an exciting event that will help certainly the economy of New Jersey and Atlantic City could regain some revenues and prominence in the gaming world", said the Senator.
Just about every time the subject of online poker and liquidity in New Jersey is approached, the question of when PokerStars will receive their New Jersey license comes up.  I asked Senator Lesniak this exact question and he answered, "I can't take a position on that, but they are a great company,the biggest company, the biggest, the best, the mostest, but it's a regulatory matter.  At some point in time I'm sure they will be cleared to come in, in my opinion sooner rather than later, but that's up to the DGE."
Senator Lesniak is also admired for his reaction to Sheldon Adelson's campaign to squash Internet gambling in America.  "I'd love to have a face to face conversation with Mr. Adelson", he said.  "[Adelson] professes to be concerned about poor people, so why doesn't he do something about the republicans in Washington that are cutting back on food stamps, on job training, on education"?
Senator Lesniak explained that the demographic for Internet gaming are not low-income families and that, in fact, lottery customers are the correct demographic for Adelson's concern.  Low income families buy their tickets at the convenient store down the street and that's where they are spending their gambling money, not by going online and playing poker.
"Its really just a cover up for what is likely his true intent, his belief that Internet gaming will ultimately mean the demise of regular casinos.  I don't see it that way, he does, but he should be forthright and honest about what his actual intent is", said the Senator.
On the subject of Adelson and as a follow up to my interview with Bill Pascrell III, I asked Senator Lesniak about his reaction to Ucasino.com TV commercial that is currently airing within the borders of New Jersey.  The Senator said he finds the commercial to be in poor taste and that the message sent is not the right one.  The commercial includes statements such as, "get up early in the morning and gamble before breakfast" and "you can do it on your phone, your iPad, your computer"- this is not what New Jersey is trying to promote.
"Sheldon, are you listening? If I were you I'd take that and say, would you look at what Lesniak is doing, he's corrupting the entire world", said the Senator.  "We're a free country, but I wish [UCasino]would come to their senses".
It is a free country, but yet in New Jersey you still cannot bet on sports.Senator Lesniak explained that with his new international bill, New Jersey based operators can offer bets on sports and take bets from anywhere across the globe, except for those residing in the US.  "Again this shows how silly and archaic our laws are", he said.
The Senator shared that within the US, sports betting is a 600 billion dollar industry and that every year New Jersey is involved in busting betting rings.  "That money is going into organized crime, it should be monitored, it should be legal", he said.  "People are betting on sports- you watch sports programs on TV, they talk more about who is going to cover the spread than who is going to win the game."
When asked the latest on the legalization of sports gambling within New Jersey Senator Lesniak confirmed that the State will be filing their request that the US Supreme Court take the case.  "For Atlantic City it [would be] a life saver, for sure.  In Las Vegas during Final Four weekend or Super Bowl week, you cannot get a room and Atlantic City is a ghost town", he said.
The Senator acknowledged the Supreme Court may only take about 10% of the cases put forth, but if they do take it, "we have a 50/50 chance so its worth the investment and effort", he said.